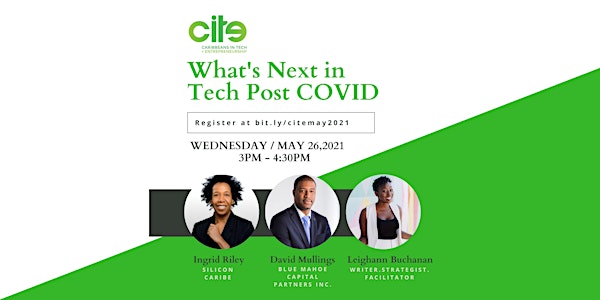 What's Next In Tech Post COVID
Caribbeans in Tech is back!
About this event
CITE is glad to be back! The past year has been a rollercoaster; for many of us we're wondering "What's Next?". We're excited to bring tech leaders and entrepreneurs from the Caribbean to help us answer this question. Join Ja'dan Johnson, Ingrid Riley, Leighann Buchanan and David Mullings for this interactive session on "What's next in Tech".