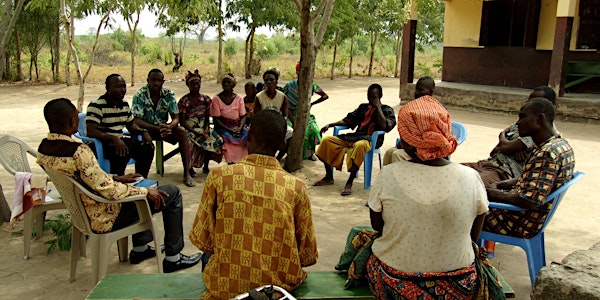 What's Next For Results Data
When and where
Location
OpenGov Hub 1110 Vermont Avenue Northwest #500 Washington, DC 20005
Description
The development community spends millions of dollars each year collecting data on results indicators, ostensibly to improve development efficiency and effectiveness. But are investments really paying off? And what should the future of results measurement look like?

Over the past year, Development Gateway's Results Data Initiative has sought to understand the collection and use of results (output and outcome) data at the local level, and to join up donor data at the macro level to better understand our collective impact. Focusing on the health and agriculture sectors, we have spoken with nearly 500 local officials, donors, and implementers in Tanzania, Ghana, and Sri Lanka, and evaluated over a decade's worth of results indicators from 17 donors.
While many call for higher-quality data, better technology, and greater analytical skills, the development community must also make its results more open, understandable, and actionable. Perhaps most importantly, we have to learn how to create the right incentives for meaningful data use.
Join us for a half-day discussion with leaders in the results for development field, including opening words by DG board member Dr. Ngozi Okonjo-Iweala, to explore these issues in-depth. We aim to share lessons learned, spur debate, leave with new thoughts on one overarching question: how can we ensure that investments in results indicators actually help people work more effectively?
Catered breakfast and lunch will be served. Please let us know on the ticket order page whether you will be joining us online or in-person!
---
Event Agenda
09:00-09:30 - Breakfast and Introductions
09:30-10:00 - Discussion with Dr. Ngozi Okonjo-Iweala and Jean-Louis Sarbib
10:00-11:00 - Findings from the Results Data Initiative
11:00-11:15 - Break
11:15-12:00 - Thematic Breakout Sessions (Open Results, Political Economy of Results and What it Means for Program Design, Implications for Health, Implications for Agriculture)
12:00-12:30 - Closing Remarks and Way Forward
12:30-13:30 - Networking Lunch