Description
What's in Your DNA?
The Baker Genealogy Center at the Topeka & Shawnee County Public Library and the Topeka Genealogical Society will host a 2-day workshop that will give you a comprehensive look at DNA and your genealogy.
Featuring Professional Genealogist and Private Investigator Kathleen Brandt, an international genealogy consultant, speaker and writer. Find out more about Kathleen here.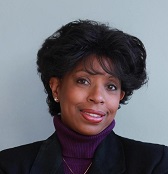 About Our Program
Friday is dedicated to introducing the novice to DNA and discovering genetic genealogy. Classes will discuss the various types of DNA and what you can expect from getting tested.
Saturday is dedicated to what happens after you have been tested, which tests tell you what information, how to use your results, and how to keep it organized.
---
While lunch for both days is on your own, you may preorder your choice of two sandwiches. The Millennium Café will provide a box lunch with two choices for $6.99.
To place your order, email your choice to scamp@tscpl.org
Friday LUNCH - 12:30 - 1:30pm
Saturday LUNCH - 1:00 - 2:00pm
CHOICE #1 - Turkey on a Croissant, chips and a pickle.
CHOICE #2 - Chicken Salad Sandwich, chips and a pickle.
(Pickup and pay $6.99 at Millennium Cafe' on day of Workshop)
---