Description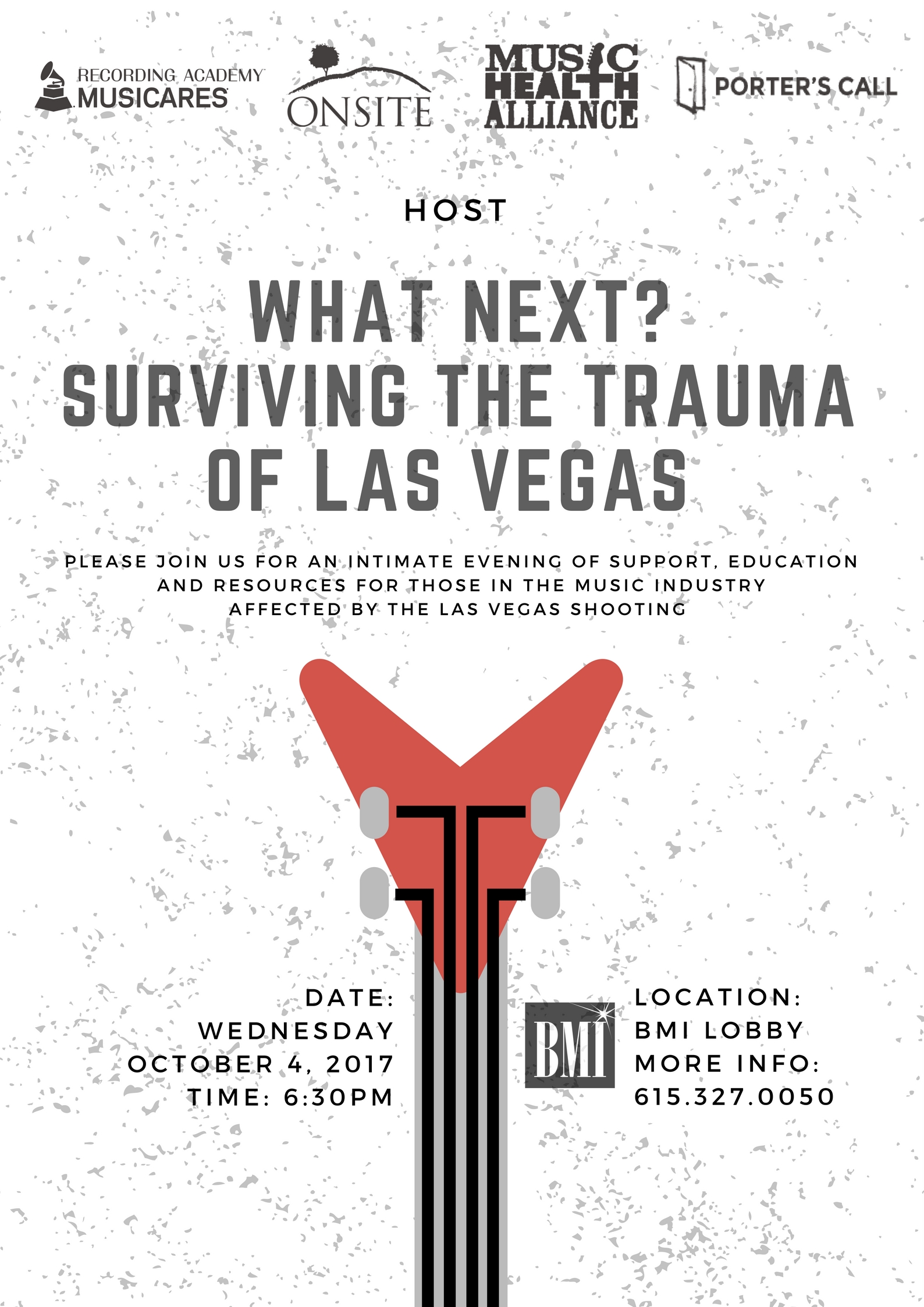 MusiCares, Onsite, The Music Health Alliance, and Porters Call are hosting an intimate evening of support, education, and resources for those working in the music industry that have been affected by the Las Vegas shootings. Our hearts are broken and we have been overwhelmed with calls from many who were there and those at home inquiring about help and guidance on how to deal with this traumatic tragedy. Nashville is home to some of the countries top trauma professionals and several work closely with the entertainment community. Information and deeper understanding about what is happening with you and your team is crucial at this stage.
Trying to walk through the process following traumatic events alone has proven detrimental to our psychological and physical health. With that knowledge, please join us to process, hear from experts, and create a plan for moving forward. Are you asking the questions: What do I say? What should I do? Where do I turn for help? How can I support my team through this? We have gathered trusted professionals to help answer these and other questions.
Join us and proactively stand together in unity and support for the Nashville music community that we hold so dear.
Location: BMI
Date: Wednesday, October 4th
Time: 6:30pm