Multiple Dates
What Matters Most? 2-Part Online Advance Directive Workshop
A FREE 2-part Advance Care Planning Workshop with Redwing Keyssar, RN, Author, Director of Patient and Caregiver Education, UCSF MERI Center
About this event
What Matters Most? A free in depth Advance Directive Workshop for All
Please join Redwing Keyssar, RN, Author, Director of Patient and Caregiver Education at UCSF's Center for Education in Palliative Care.
Monthly two-part workshops enable you to:
Create a personalized plan to honor your wishes
Have your questions answered
Complete your new or revised Advance Directive for Healthcare to be notarized for free
Receive a free deck of Go Wish Cards and a copy of Redwing Keyssar's book: "Last Acts of Kindness"
Upcoming Online Workshops: Please plan to attend both sessions. Registration is for both dates each month.
Wednesdays, September 1st & 15th, 12:00 PM - 2:00 PM PDT
Wednesdays, October 13th & 27th, 12:00 PM - 2:00PM PDT
Wednesdays, November 3rd and 17th, 3:00 PM - 5:00 PM PST
Wednesdays, December 1st and 15th, 12:00 PM - 2:00 PM PST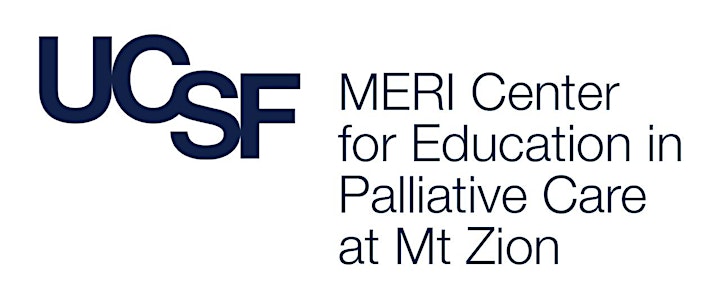 Organizer of What Matters Most? 2-Part Online Advance Directive Workshop
The MERI Center is founded in the belief that, in a life of both blessings and struggles, a central opportunity for us all is to find meaning and our proper place in the Universe. Within our families and society, a core responsibility is to be of service to each other, helping those we love to face living with consciousness and comfort, and dying with peace. 
 
Building on the traditional strengths of cultures around the world and on the modern medical expertise of UCSF, the MERI Center is committed to making good care for people facing serious illness routine. Although we all wish to live lives as long and as happy as possible, inevitably, a healthy society includes normalizing and humanizing the inevitable processes of dying in our community.
 
To build a healing community, the MERI Center works to support patients facing serious illness, to train family and volunteer caregivers, to promote the competence and openness of professional health care teams, and to bring an openness to how our community sees death via the core domains of adult education imparting knowledge, developing skills, and fostering healthy attitudes.