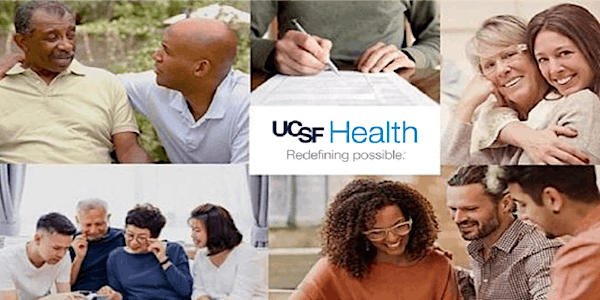 What Matters Most? 2-Part Online Advance Directive Workshop
A FREE 2-part Advance Care Planning Workshop with Redwing Keyssar, RN, Author, Director of Patient and Caregiver Education, UCSF MERI Center
About this event
What Matters Most? A free 2-part Advance Care Planning Workshop for All
If you are ever unable to make medical decisions for yourself, it is imperative that you have your wishes in writing and a decision maker to follow your wishes for your care. Advance care planning encompasses determining what those wishes are and how to have conversations with your decision makers about your wishes.
Our monthly two-part workshops enable you to:
Create a personalized plan to honor your wishes
Have your questions answered
Upcoming Online Workshops: Registration is for 2 sessions each month, dates listed below.
October: Registration for October 12th includes Session 2 on October 26th
Session 1: Wednesday, October 12th 12:000- 2:00 Pacific
Session 2: Wednesday, October 26th 12:00 - 1:00 Pacific
November: Registration for November 2nd includes Session 2 on November 16th
Session 1: Wednesday, November 2nd 12:30- 2:30 Pacific
Session 2: Wednesday, November 16th 12:30 - 1:30 Pacific
December: Registration for December 7th includes Session 2 on December 21st
Session 1: Wednesday, December 7th 12:30- 2:30 Pacific
Session 2: Wednesday, December 21st 12:30 - 1:30 Pacific