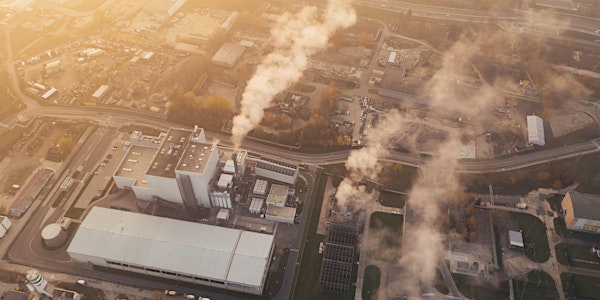 What is RGGI and Why Should Pennsylvania Participate?
CEPM will host Allen Landis, PA DEP , to explore Pennsylvania's move to join the Regional Greenhouse Gas Initiative.
About this event
Climate change is becoming a bigger concern around the world, and power generation is one of the largest contributors to greenhouse gas emissions. The Regional Greenhouse Gas Initiative (RGGI) would take immediate steps to reduce emissions by creating a cap-and-trade program for the electricity generation sector. Gov. Tom Wolf signed an executive order in 2019 that directed DEP to begin a rulemaking process that will allow Pennsylvania to participate in the RGGI, with the goal of reducing carbon emissions from the electricity sector.
RGGI is an initiative of 10 New England and Mid-Atlantic states to reduce greenhouse gas emissions from the power sector while generating economic growth. Together Connecticut, Delaware, Maine, Maryland, Massachusetts, New Hampshire, New Jersey, New York Rhode Island and Vermont cap and reduce their power sector carbon dioxide (CO2) emissions. This is achieved by setting a regional cap or limit CO2 emissions from electric power plants in the participating states. The proposal has been met with concerns from some business and energy groups.
Landis leads efforts in clean energy financing at the DEP and is assisting with development of Pennsylvania's regulation to participate in the RGGI. He is also an engineer officer in the Pa. Army National Guard and is pursuing his MBA at the Tepper School of Business at Carnegie Mellon University.