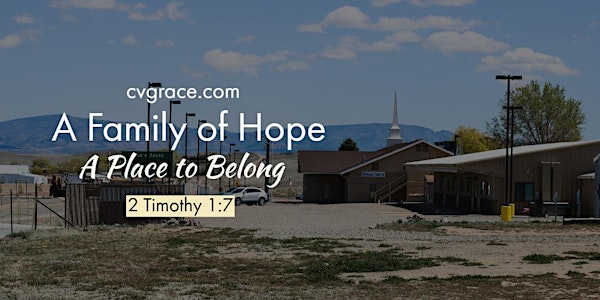 What is Digital Prayer? (a class to learn Zoom)
Location
Grace Church
2010 State Highway 89
Chino Valley, AZ 86323
United States
What is Digital Prayer? (and how to use Zoom for friends, family, and ministry)
About this event
This in-person event is hosted by Grace Church and led by Lynn Garner (Digital Prayer Leader at Grace Church) and Nikole Hahn of WorldVenture (www.worldventure.com/nhahn).
Registration is required. An email with instructions will be sent out prior to the event.
We will meet from 10 a.m. to 11 a.m. in the Family Center, C101 on Wednesday, July 28, 2021. Please bring your smart phone, tablet, or laptop with you and make sure your devices are fully charged. You don't have to attend Grace Church to be able to register for this event.
Limited to 15 people . If you would like to be considered first for a future class should we fill up, please use the below email to let Nikole know.
If you have any questions, please contact Nikole Hahn at n.hahn@worldventure.com