What is a Successful Pitch - Hear & Learn from Top VC's
Event Information
Refund policy
Contact the organizer to request a refund.
Eventbrite's fee is nonrefundable.
What is a Successful Pitch - Hear & Learn from Top VC's
About this event
****VIRTUAL EVENT*****
New York Entrepreneurs, Startup & Business Coalition
NOTE - THIS IS A VIRTUAL EVENT
TIME : 6:30 PM PT *****************************************
What is a Successful Pitch - Hear & Learn from Top VC's(ON ZOOM) + 1:1 VIRTUAL NETWORKING
Are you a startup looking to pitch your company in front of an audience and panel of expert Startups, VC's and Audience?
This is your chance to get all your doubts answered. Meet, field questions, and get immediate feedback from investors and Audience
Meet the VCs and get advice on how founders should calculate and justify their valuation at an early stage?
Agenda & Learning
- Introduction
- What can companies do to get off the ground and raise VC money
- What do VCs want in the founder?
- What is the best way to get in touch with Angel Investors or VCS?
- What are the biggest mistakes founders make when pitching VCS?
A Lot More ......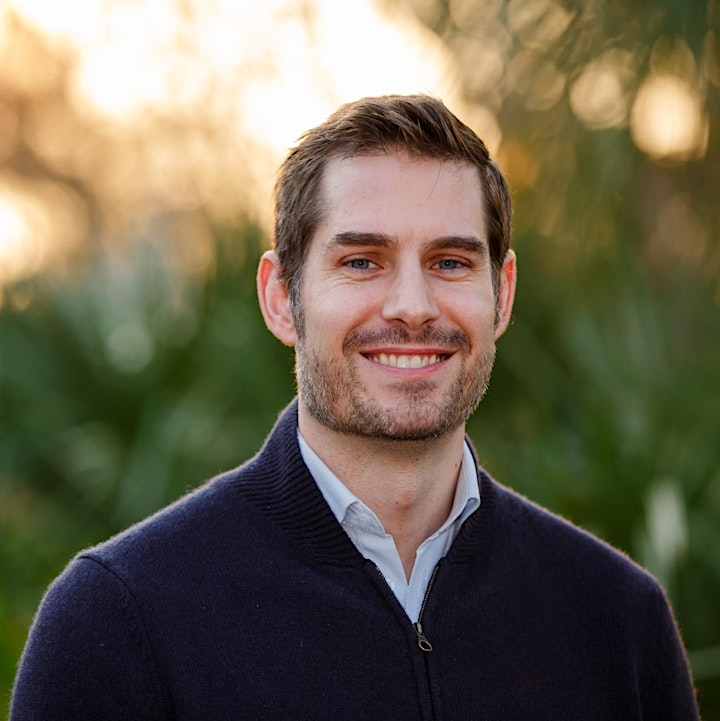 Tim Young - Founding General Partner at Eniac Ventures
Tim Young is a Founding General Partner at Eniac Ventures with two exits as an entrepreneur and over 20 years of experience advising and investing in 100+ early stage startups. Tim has been fascinated by technology since his mother taught him to code in Fortran at the age of 10. He went on to study engineering and become a patent attorney and tech entrepreneur.
Prior to founding Eniac in 2009, Tim founded Bridge, an enterprise software company focusing on corporate training in Beijing, China, which he led to an 8-figure exit. Prior to Bridge, Tim led product at Quoteship, a B2B marketplace for logistics, which exited to Logistics.com (NASD: ICGE). Tim also spent time coding at ExxonMobil, managing product at BAE Systems, and advising startups on Patent and other IP issues at MoFo.
Linkedin- https://www.linkedin.com/in/timothyyoung2/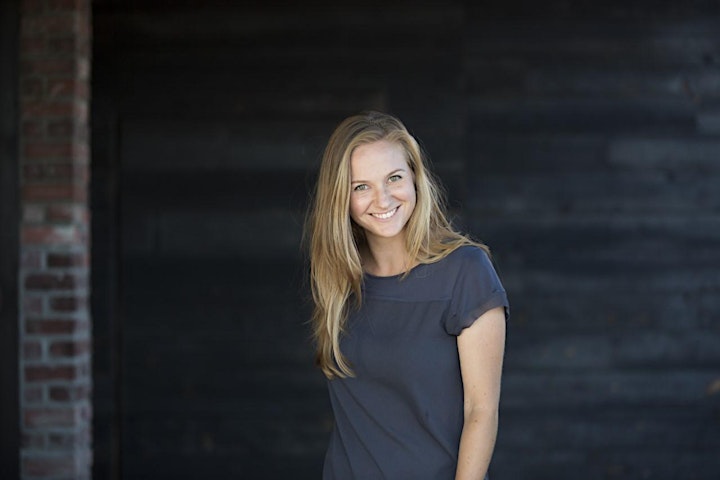 Alexa Binns - Jesse Draper's team at Halogen Ventures
Alexa Binns is an early stage investor with a talent for spotting the latest consumer trends and technology. She is on Jesse Draper's team at Halogen Ventures where they invest in the top female founders. Previously Alexa was at Maven Ventures, another seed stage venture fund focused on consumer tech. A marketer by training, she has launched many new brands in partnership with Target, Walgreens, MTV, Univision, the NBA, and Planned Parenthood to name a few. Alexa's specialty is deploying the latest marketing techniques: she wrote her master's thesis on how to build a brand on YouTube, helped sell the Twitch influencer marketing platform NoScope, and was nominated for a Mashable Award for social media marketing with Foursquare back when that was cool. Alexa graduated Phi Beta Kappa from Stanford with a degree in public health and has her MBA from UCLA Anderson.
Linkedin- https://www.linkedin.com/in/alexabinns/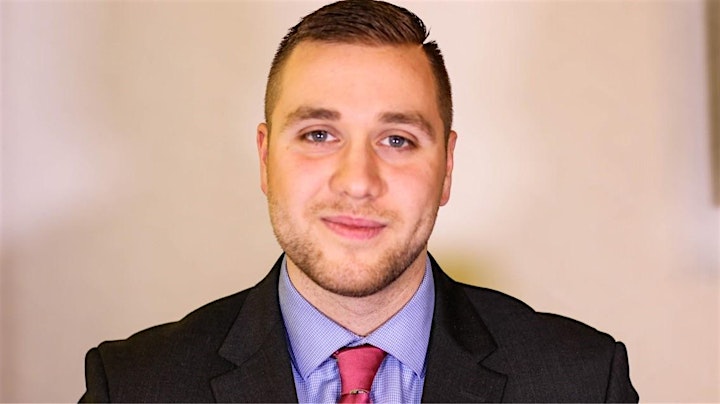 Daniel Merja - Managing Partner at FC Ventures
Daniel Merja is currently the managing partner at FC Ventures (Founders Committee), an NYC-based Syndicate VC. He immigrated to the United States from Albania, where he received an advanced high-school degree in electronic engineering. After earning his B.S in Finance, he co-founded data analytics FinTech company, FDC, and acted as the COO and leader of the product development team. In Daniel's 5 years as a startup founder, he grew to love the demanding task of scaling a new company and wanted to help others to do the same. This inspired Daniel to put together a team of 16 great minds who now invest in teams and ideas that will make a difference in the world.
Linkedin- https://www.linkedin.com/in/danielmerja/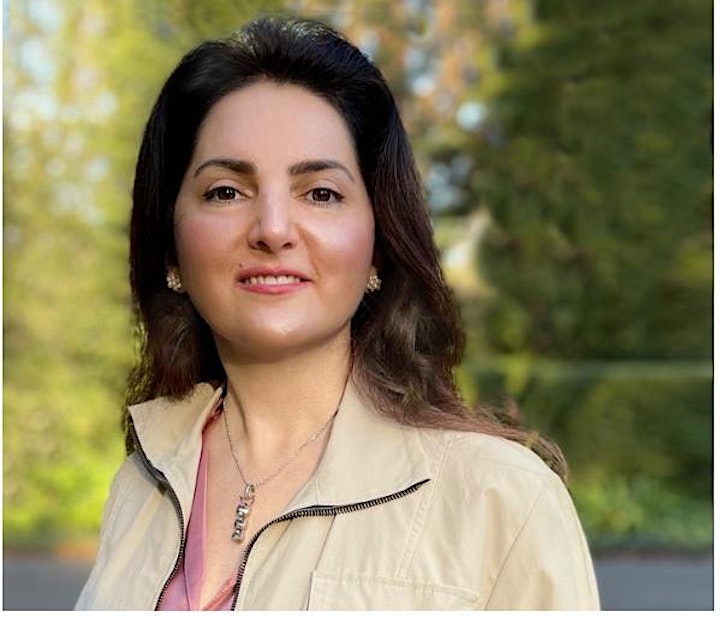 Laleh Masnavi - Operating Partner at Candou Ventures
Laleh joined Candou Ventures in 2020 as an Operating Partner. She is a technology veteran and entrepreneur committed to driving business growth at scale through improved operating performance and disciplined strategy. She has proven success at driving collaboration and influencing at all levels of the organization.
At Candou Ventures, she is focused on sourcing new investment opportunities, providing support to portfolio companies, cultivating strategic partnerships, and extending Candou's strategy and operating model.
Prior to her time with Candou, she worked at BootUP Ventures for over 3 years as the Head of Operations, and VP of Business Development and Global Strategic Alliances in the U.S., Europe, Asia, Latin America and Africa. She sourced unicorns such as Luminar Technologies and Robinhood, and facilitated the expansion of companies such as ByteDance at BootUP's venture studio.
https://www.linkedin.com/in/laleh-masnavi-06b4347/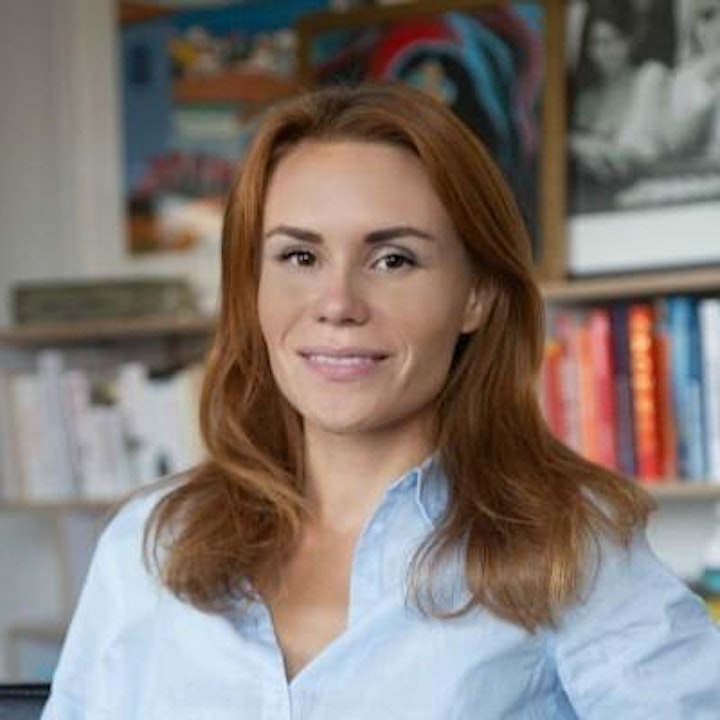 Yasmine Morrison - VC at Antler
LinkedIn - https://www.linkedin.com/in/yasmineamorrison/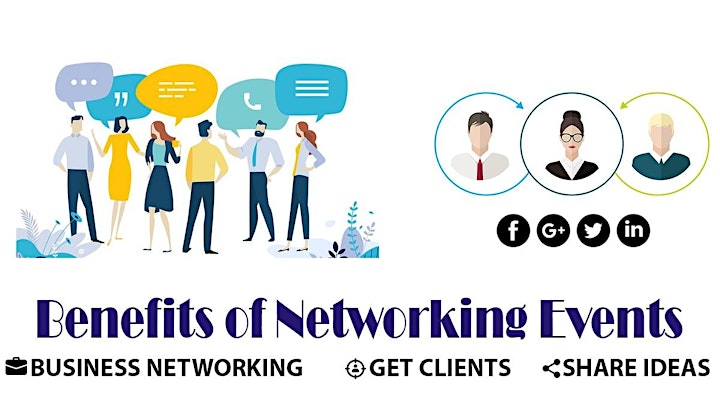 Hosted By - New York Entrepreneurs, Startup & Business Coalition.
Facebook Page - https://bit.ly/3hRrIMC
Facebook Group- https://bit.ly/3fOX7NI
Meetup Group - https://bit.ly/3hV6VaP
Instagram - www.instagram.com/professionalunite/
All Online
From Any Device - Computer, Laptop, Tablet Or Phone.
From Your Home Or Office
We use an online, cloud-based platform to make it easy and fun for you to participate. After signing in from your home, office, smartphone or tablet, will get to know each other better in main chat session and then in small group chats with other attendees in smaller chat rooms. Make sure your video and voice is enabled.
Login Details Will Be Shared Only With Attendees Closer To The Date Of The Event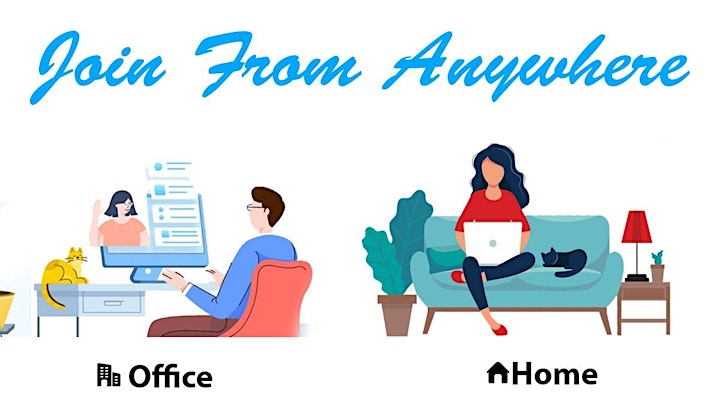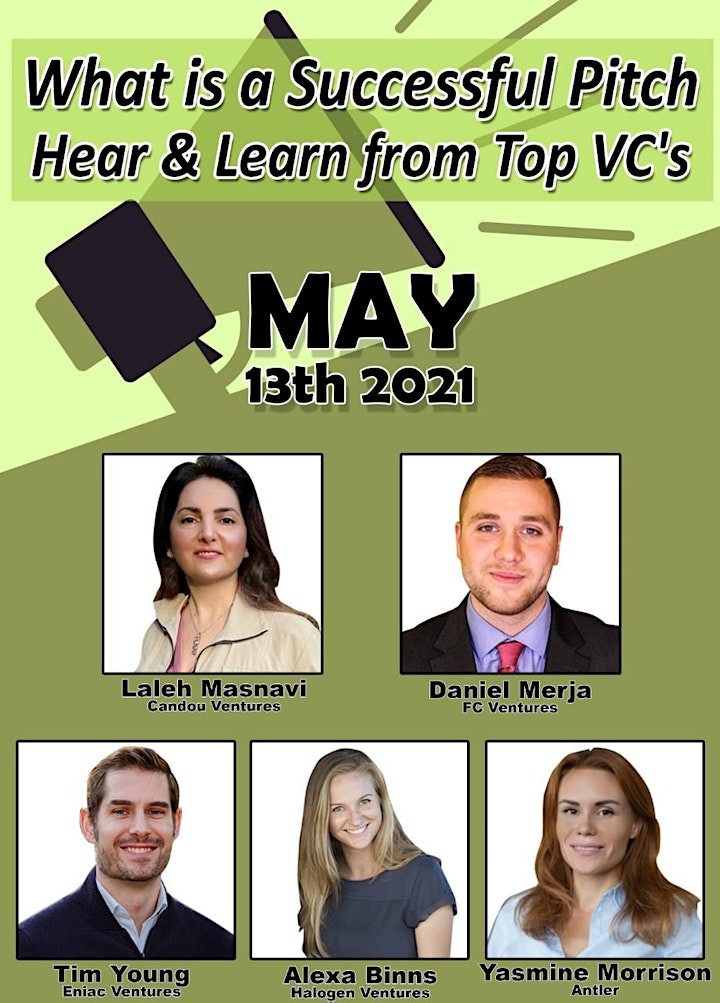 Date and time
Location
Refund policy
Contact the organizer to request a refund.
Eventbrite's fee is nonrefundable.
Organizer of What is a Successful Pitch - Hear & Learn from Top VC's