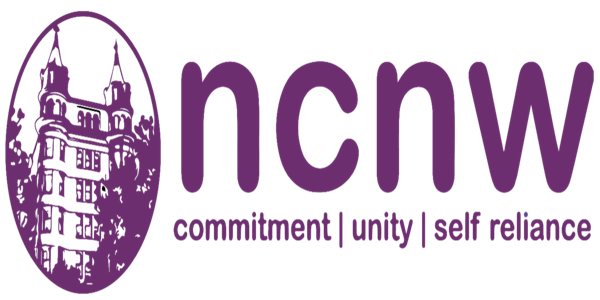 What If No One Is Left Behind?
This conference will provide resources to assist and support families with mental stress, supplemental tutoring, and community support.
About this event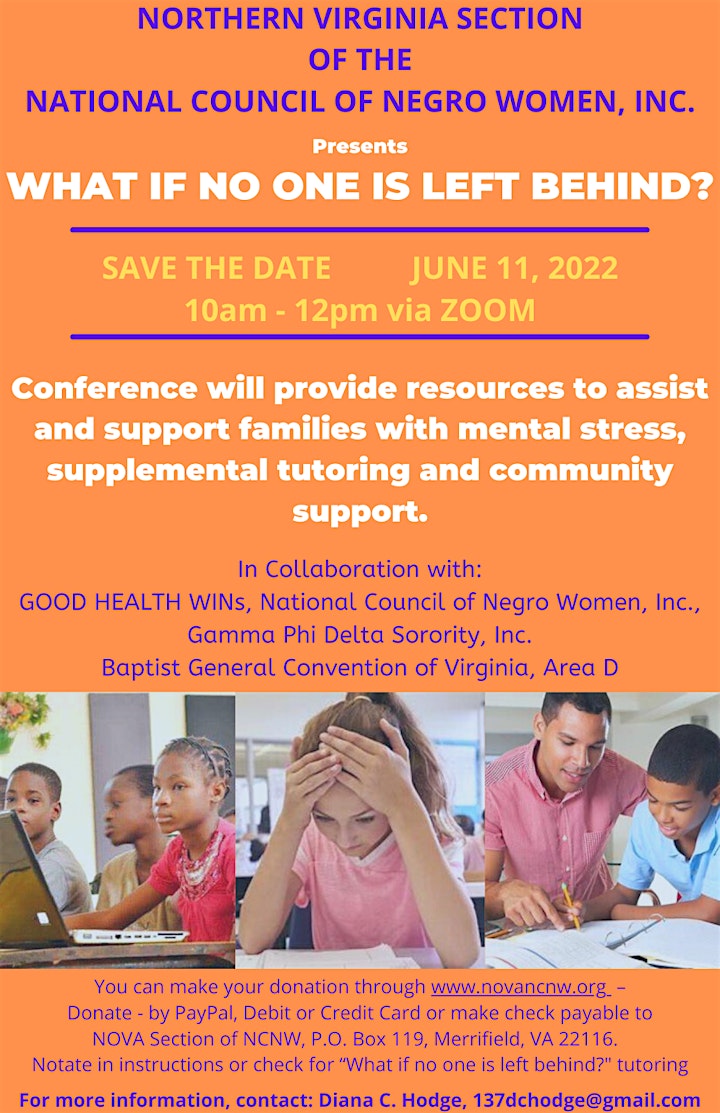 The NoVA section of the National Council for Negro Women is hosting, "What If No One Was Left Behind?', an event to support families. This event will feature panelists that will share the impact the pandemic had on them, as well as healthcare professionals and education experts who will give insight and helpful tips to move forward.
Register to attend and submit your child's name to be considered for free tutoring services this summer. (All tutoring services are being offered to 7th - 12th grade students. Students must be enrolled in a NoVA county school to be considered.)