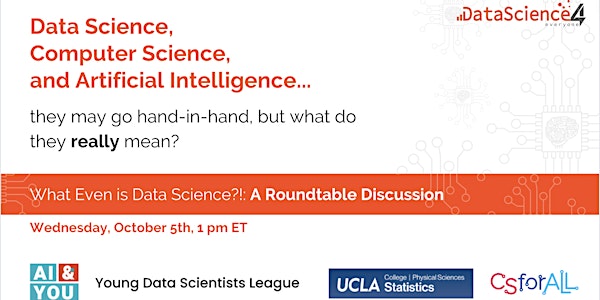 What Even is Data Science?!: A Roundtable Discussion
Learn from engaged leaders about what data science really is, including its connection to computer science ad artificial intelligence.
About this event
Lots of people are talking about data science... But what does it actually mean, how is it related to topics like computer science and artificial intelligence, and what do YOU need to know so that you can talk about these topics with others? Join this roundtable discussion with experts as they discuss these concepts, what they mean for data science education, policy, and curriculum, and how we can create a shared understanding.