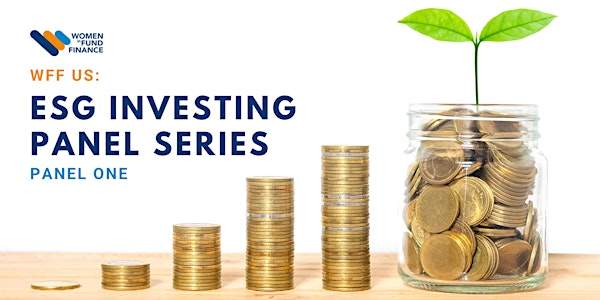 WFF US: ESG Investing Panel Series- Panel 1
Join us for the first panel in the ESG Investing Panel series on Wednesday, January 27.
When and where
Location
Virtual Call EST New York, 10018
About this event
In 2020, "ESG" or Sustainable Investing came into its own, often dominating the conversation as billions in investible capital moved into these strategies.
But what does ESG or Sustainable Investing really mean? Is it risk management, fundamental business analysis, a PR strategy, an alpha generator, a moral imperative, a cost-saver, all of the above? How does one navigate the alphabet soup of frameworks and the stew of buzz words? How are investment vehicles being shaped or reshaped to fit the new demands? How are lenders and other financiers responding to the proliferation of new products and ventures claiming some form of ESG strategy? How are these new funds and projects being assessed and their performance measured?
WFF is kicking 2021 off with 2 panels aimed at exploring these issues and others. Additional panels may be added to the series in coming months to address audience concerns and the rapidly evolving landscape. Both panels will provide an opportunity for Q&A.
Panel One:
Panel 1 will focus on the current landscape: the history of SRI, impact investing and ESG investing; the United Nations Sustainable Development Goals ("SDGs") and other international efforts; corporate governance principles and fiduciary duty; where ESG fits into corporate strategy development; and metrics, diligence and measurement systems.
Speakers in the Panel Series
Moderated by: Shari Siegel – Ranieri Partners
Confirmed speakers include:
Elizabeth Boggs-Davidsen – United Nations Development Programme
Vicki Du – Standard Chartered Bank
Deniz Harut - Standard Chartered Bank
Jonathan Harvey - Investec
Ann Knox- Mayer Brown
Stephany Lapierre – Teal Book
Sheila Peluso- Cerberus
Yesenia Scheker-Izquierdo – KPMG
Elizabeth Seeger- KKR
Melisa Simic – APG