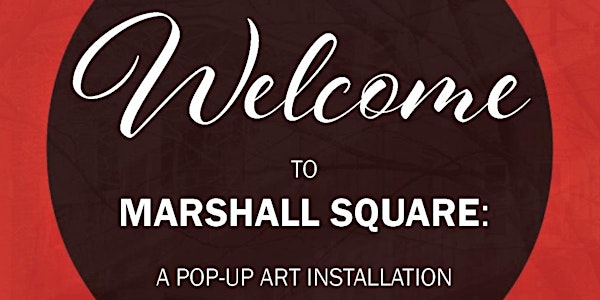 Welcome to Marshall Square! - Tactical Urbanism Event
Date and time
Saturday, July 29, 2017 · 11am - 3pm CDT
Location
Cermak and Fairfield 2143 S. Fairfield Avenue Chicago, IL 60608
Description
It's time to put Marshall Square on the map! That's why Latinos Progresando, Open Center for the Arts, and the Congress for New Urbanism, Illinois Chapter, are hosting a "Welcome to Marshall Square" community building event on July 29th.
We are inviting community members and volunteers to come together to create a pop-up art installation at the corner of Cermak and Fairfield.
Saturday, July 29th
11:00 AM to 3:00 PM
Corner of Cermak and Fairfield
Chicago, IL
Food will be available

"Welcome to Marshall Square" will feature 'tactical urbanism' interventions designed to liven the area and demonstrate how grass root actions can help to make Marshall Square a more livable and connected community.
The event will focus on low tech improvements using simple, hands-on materials, so come prepared to work and get their hands dirty. Attendees should dress appropriately for working outside and with various medias. Children are welcome and encouraged!
The California Pink Line Station, located roughly one block northwest of the event is the recommended public transportation option.

CNU Illinois members as well as non-members are invited to attend. To view photos from previous events, please visit the Event page of our website.
About the organizer
CNU Illinois advocates the restructuring of public policy and development practices to support the restoration of existing urban centers and towns within coherent metropolitan regions. We stand for the reconfiguration of sprawling suburbs into communities of real neighborhoods and diverse districts, the conservation of natural environments, and the preservation of our built legacy.

Rebuilding neighborhoods, cities, and regions is profoundly interdisciplinary. We believe that community, economics, environment, health and design need to be addressed simultaneously through urban design and planning.