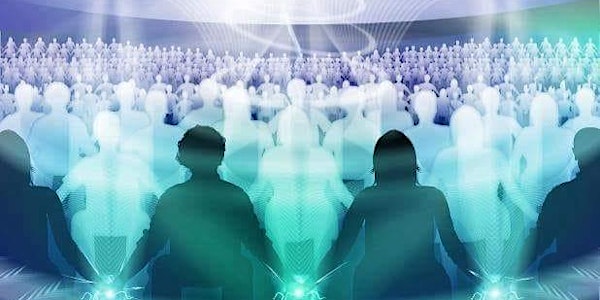 Multiple dates
Weekly Alignment of Light Mediation Group
A supportive community that gathers weekly for a guided meditation and open conversation afterwards to connect and share.
Date and time
Starts on Tuesday, June 7, 2022 · 5pm PDT
Refund Policy
Contact the organizer to request a refund.
Eventbrite's fee is nonrefundable.
About this event
We go through many realizations and experiences that create questions during our development as the unification of fractals within the consciousness takes place.
We are here to embrace the space of empowering and express the Divine as we share our unique gift of unconditional LOVE.
We are Love in action!!Let's gather virtually every Tuesday at 9:30 pm EST / 6:30 pm PST* Updated time
The online event information will be sent to you after registration 💜
We greatly appreciate all donations! Your generosity goes directly to support the team that does all the magnificent work behind the scenes to make these events possible for all of you that are ready to take your life to the next level of evolutionary heart space!
Donations can be made via:
Venmo: @igalibov
Paypal: igalibov@yahoo.com
Zelle: igalibov@yahoo.com
"Alignment of Light" (alignmentoflight.com) founder Igor Galibov's Bio: I had a very sharp awakening in 2004 with a healer who opened my heart in spiritual surgery to change my life forever. My senses were heightened and my abilities to see and feel into different dimensional realities shifted my reality in a very intense way. This led me to isolation and to explore my own world through meditation and the connection of my higher self and other dimensional beings like the ascended masters and the higher councils of the universe. Spending years in this practice made me understand multidimensionalism and the infinite flow of the universal heartbeat. I came to understand that we are made in the image of the universal holographic flow of isness.
About the organizer
Like everyone else, I didn't start out as a person fully aware of his abilities. The understanding I used to have about life was not as deep as I understand it to be now. After being awakened to the true power of humanity, I unlocked my inner self to reveal what I once would have thought to be miraculous gifts. I now understand them to be the ordinary abilities of someone who has activated his full human potential.
Through years of meditation and practice, I learned to master these gifts and develop tools and techniques to share them with others. Now, with the abilities and knowledge I have unlocked, it is my honor to help others get in touch with their own miraculous selves so that they too can transform their reality.