Wednesday Webinars

Wednesday, April 12, 2017 at 12:00 PM (EDT)
Event Details
On the 2nd and 4th Wednesday of each month
7/26/17:  Hiring Farm Employees - Process and Recommendations
Employees are an important part of the business but can also be a big challenge. If you currently have employees, or have been considering adding a work force to your organization, this webinar is for you.  The session will explore the hiring process and ways to acquire employees that best fit your operation.
8/23/17:  Starting a Specialty Food Business in Maryland
Consumers are attracted to specialty foods because they have the image of them being "homemade" from natural ingredients, uniquely packaged, or specially prepared.  Many specialty foods are not really "new" products.  Instead, they often consist of variations or unique combinations of existing products.  Your "Jammin Jelly" is not a new product, but an improvement on an existing product with a new name and, perhaps, a new style of packaging.
Simply being a good cook with an improved idea will not ensure good, safe products for commercial marketing.   In Maryland, with the exception of certain products and set quantities, you cannot manufacture your product in a residential kitchen. Most processed or value-added foods must be manufactured in a licensed commercial kitchen.  You must comply with Federal and State regulations regarding the preparation of food products, regardless of the size of your business.  Food safety is a key issue in all food processing.\
Specialty food processing often uses locally grown or sourced ingredients. Locally produced, specialty foods have an important market opportunity because they:
-Increases the food entrepreneur's share of food dollars by eliminating middlemen
-Enhances profitability and viability
-Expands consumer access to fresh, whole, foods
-Builds the local economy, creates jobs
-Contributes to community culture and cuisine, quality of life, tax revenues
-Reducing food miles, conserves energy 
But, what's involved in starting a specialty food business in Maryland?  Before you advertise your first product, or apply for a food processing license, you'll need to determine if you have a marketable product.  This webinar examine the "Go, No Go " Decision processes for starting a specialty food business in Maryland.
9/13/17: Resources for New and Beginning Farmers
Considerable education and resources have focused on new and beginning farmer programs both Nationally and in Maryland.  This session will discuss state and national resources that may interest beginning farmers including educational programs, on farm trainees and funding.
9/27/17: The Produce Safety Rule of the Food Safety and Modernization Act & the Records You Need to Keep
If you grow produce you need to keep records in order to comply with the Produce Safety Rule of the Food Safety Modernization Act(FSMA). If your operation is not subject to the law you need to keep certain records to prove your exemption. If your operation is subject to the law you need to keep certain records to be in full compliance with the law. Join the webinar to learn which records your operation needs to keep to stay compliant with FSMA.
10/11/17: Urban Soil Quality
What are the contamination risks to be aware of when growing in urban soil? How should you test for soil contaminants? How do you interpret the test results? What treatment and management options exist? Which of those are practical? If you're interested in the answers to any of these questions, tune in to this webinar.
10/25/17: Selling Your Farm Eggs to Retail Outlets
Direct Marketing Shell Eggs to Retailers, Wholesalers, and Food Service Facilities in Maryland
There is a strong consumer demand for locally produced foods including a call for more locally produced eggs.  Real profit potential exists for Maryland egg producers to expand their markets in to retail, wholesale and Food Service Facilities in Maryland.
However, shell egg sales must meet several requirements for grading, packaging, labeling, invoicing and transportation protocols.  This webinar will detail those requirements as well as provide links to agencies and resource providers concerning shell egg sales to retailers, Wholesalers and food service facilities in Maryland.  This information can help egg producers expand their marketing beyond the direct to consumer market channel.
11/8/17: Crop Insurance Programs for 2018
Managing Risk in Your Operation: What About Crop Insurance?
Agriculture is full of risks and there are many options for producers to manage risks in the operation.  One tool for producers to consider is purchasing crop insurance to cover certain losses.  This webinar will cover the basics of crop insurance and various programs that producers might want to consider.
12/13/17: What is Annie's Project
Annie's Project is a national program that has gained momentum by connecting women in agriculture.  The program teaches farm management, provides local resources and encourages networking.  It also qualifies for USDA FSA Borrower Training.  The webinar will explain the guiding principles of Annie's project, a typical program agenda and more details on Borrower Training.
Duration Approximately 1 hour
For optimal performance we suggest the following:
High speed Internet
Browser: Internet Explorer
Ethernet connection instead of wireless (wireless will work, but a hard line is more stable) 
Archived Webinars can be found at: https://extension.umd.edu/womeninag/webinars
 Thank you to our Sponsors~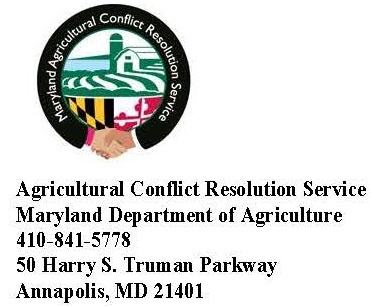 Save This Event
Organizer
University of Maryland Extension