Wednesday Webinars

Wednesday, January 25, 2017 at 12:00 PM (EST)
Event Details
On the 2nd and 4th Wednesday of each month
2/22/17: Creating Effective Videos Using iMovie via a iOS device
Learn how to do basic video editing from your iPad or iPhone using iMovie. We will cover how to add a title, edit out unwanted footage and add and edit sound. Although this is geared for iOS devices, the principles are similar to other apps.
3/8/17: Introduction to Instagram
Instagram is a fun mobile photo sharing platform that is also excellent for advocating for agriculture or promoting your business. A short PowerPoint followed by a live demonstration will be part of this webinar.
3/22/17: Operating a Women Owned Farm Business
We will discuss the different types of business organizations and the liability protection and transition planning benefits of each.  Also discussed will be women owned businesses including how to have and manage that designation as well as opportunities and resources related to it.
4/12/17: Season Extension
This webinar will cover season extension techniques and how they can be used to reduce the risk of climate variability and expand market access by expanding the growing season and enabling specialty crop production. 
4/26/17:  Preparing for the Transition: What to Consider When Developing your Farm Transition Plan or Estate Plan
A farm transition plan is an integral part of your farm business, along with your estate plan. Sadly, many farmers have not sat down and developed either plans. This presentation will help you get started in developing your transition or estate plans to better prepare the next generation to taking over the family farm.
5/10/17: Bugs that Bite: Vector Arthropods and How to Avoid Them
Mosquito and ticks are major nuisance pests that vector many diseases.  Their feeding habits can affect your farm's bottom line by detouring the public from visiting and reducing animal health. They can cost you and your employees' time and money with doctor visits, and if left untreated many of these vector diseases can lead to long-term chronic health issues and death. Topics covered include: pest biology, common arthropod-borne illnesses, personal prevention, and control methods.
5/24/17: Communicating on Difficult Topics and with Difficult People
Kay-Megan Washington, Program Administrator for the Maryland Agricultural Conflict Resolution Service, will provide you with concrete tips on how to deal talk about uncomfortable subjects with people it can be uncomfortable to talk with. Learn how to clarify what you want, what they want, how to make them feel heard and make sure they hear you, and how to come up with solutions that work for everyone. 
6/14/17: How to Create Social Media Memes, and Other Photo Apps
An effective social media presence involves using images. Learn how to create memes, which is simply text attractively laid across an image. Learn what photo apps help turn photos into dynamite digital messages that capture attention!
6/28/17: Can I Use This Picture? Media Law
Have you ever found an image on the Internet and used it online, in a presentation, on a blog or website? Was it okay to do that? We'll review the legal use of image copyright and provide sources where you can find free or low cost images. Learn how to protect, contribute or contribute your images. Learn how digital photos can lead to increased SEO.
7/12/17: Email Newsletters, Tips and Tools
Are you overwhelmed by the thought of writing your own e-newsletter? It's not as difficult as you might think to create an engaging newsletter to wow your readers! In this webinar we will discuss the nuts and bolts of developing a newsletter, criteria for content, frequency of distribution, the best way to grow a newsletter, and how to use it to generate revenue and build relationships. In addition to discussing best practices, we'll even share a few tools to measure your success! 
7/26/17:  Hiring Farm Employees - Process and Recommendations
Employees are an important part of the business but can also be a big challenge. If you currently have employees, or have been considering adding a work force to your organization, this webinar is for you.  The session will explore the hiring process and ways to acquire employees that best fit your operation.
Duration Approximately 1 hour
For optimal performance we suggest the following:
High speed Internet
Browser: Internet Explorer
Ethernet connection instead of wireless (wireless will work, but a hard line is more stable) 
Archived Webinars can be found at: www.extension.umd.edu/resources/webinars
 Thank you to our Sponsors~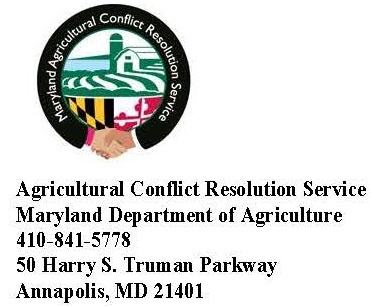 Save This Event
Organizer
University of Maryland Extension