WeDesign! Grow your design toolkit & build app protoypes in 2 days! (For BE...
Description
Join us for our first WeDesign Weekend!
Calling all creatives, entrepreneurs, and eager professionals: Join us for an intense 2-day workshop with 100 like-minded professionals and entrepreneurs, learning the fundamental design tools used by designers around the world at places likes Apple, Adidas, and Uber!
Our goal is to teach you powerful design tools that are essential to anyone who wants to uplevel their skills and use design to enhance their life and work. You will leave with tangible skills, and a new way of solving problems with design.
The best part? No prior experience is required!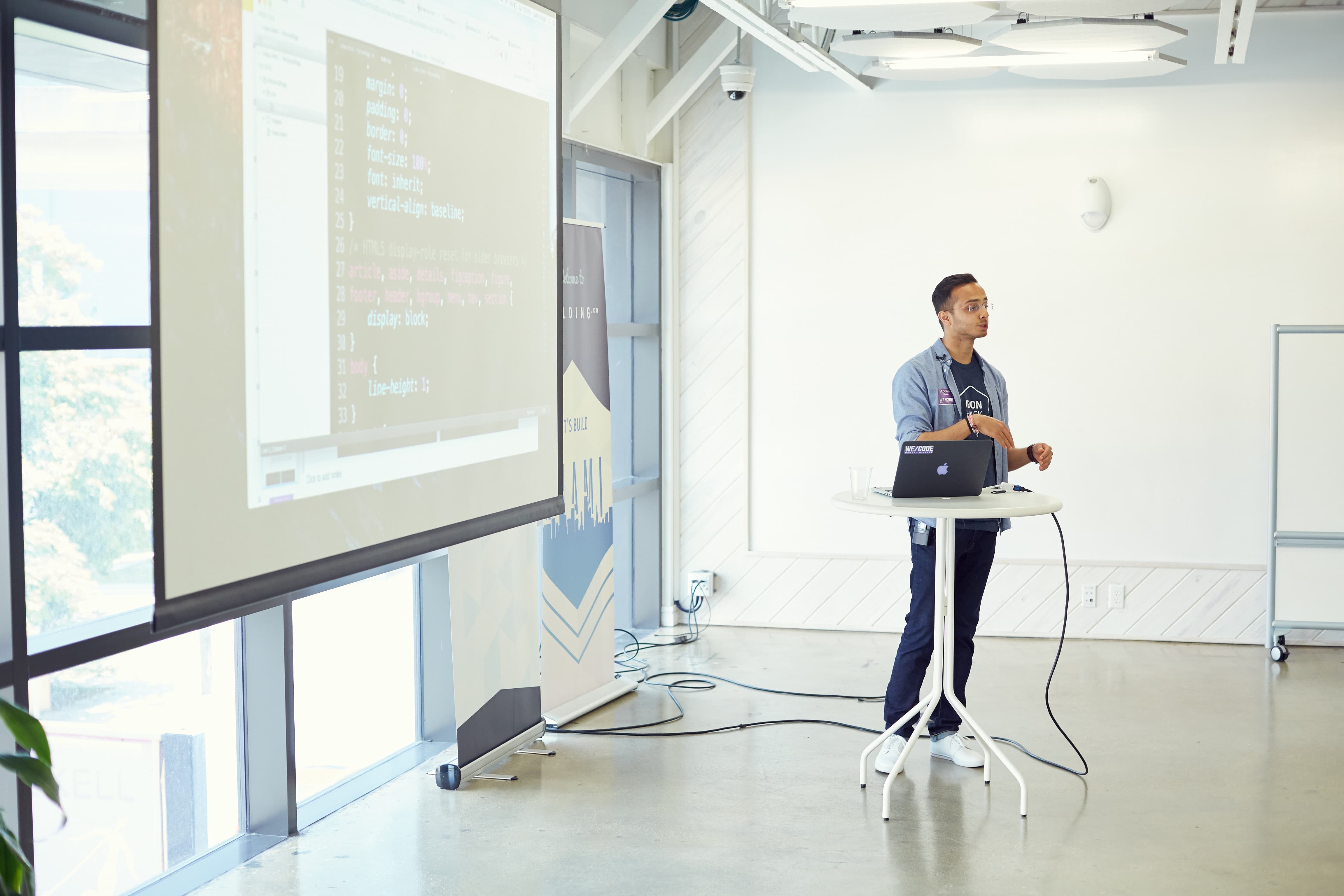 Facts About WeDesign
1. This has never been done before. We're bringing together EXPERTS in design (see #3) to teach you the same tools they use, and we're doing it all in TWO days!
2. You'll get to spend the weekend with 100 other Miami professionals interested in harnessing the power of design.
3. InVision, the company behind some of the coolest and most popular tools in design, is sending a company representative to teach InVision. How cool is that?!
4. By the end of the weekend, you'll build a prototype that solves a local challenge AND have the option to present it to a panel of judges.

The Nitty Gritty
We'll be taking over the first floor of the Cambridge Innovation Center (CIC) and inviting 100 amazing professionals and entrepreneurs to learn the basics of design thinking and digital design. You'll learn the most popular design tools and put them to use building your first mobile app prototype - NO PREVIOUS DESIGN EXPERIENCE REQUIRED.
The event includes 10 hours of class & hands-on exercises + a final design challenge for which you'll get to complete your first mobile app prototype with the helps of local designers AND pitch to a panel of judges for prizes!
Your ticket includes two-days of breakfast and lunch, parking, a networking happy hour, and a swag bag (not to mention 2 days of crazy good instruction and your first prototype)!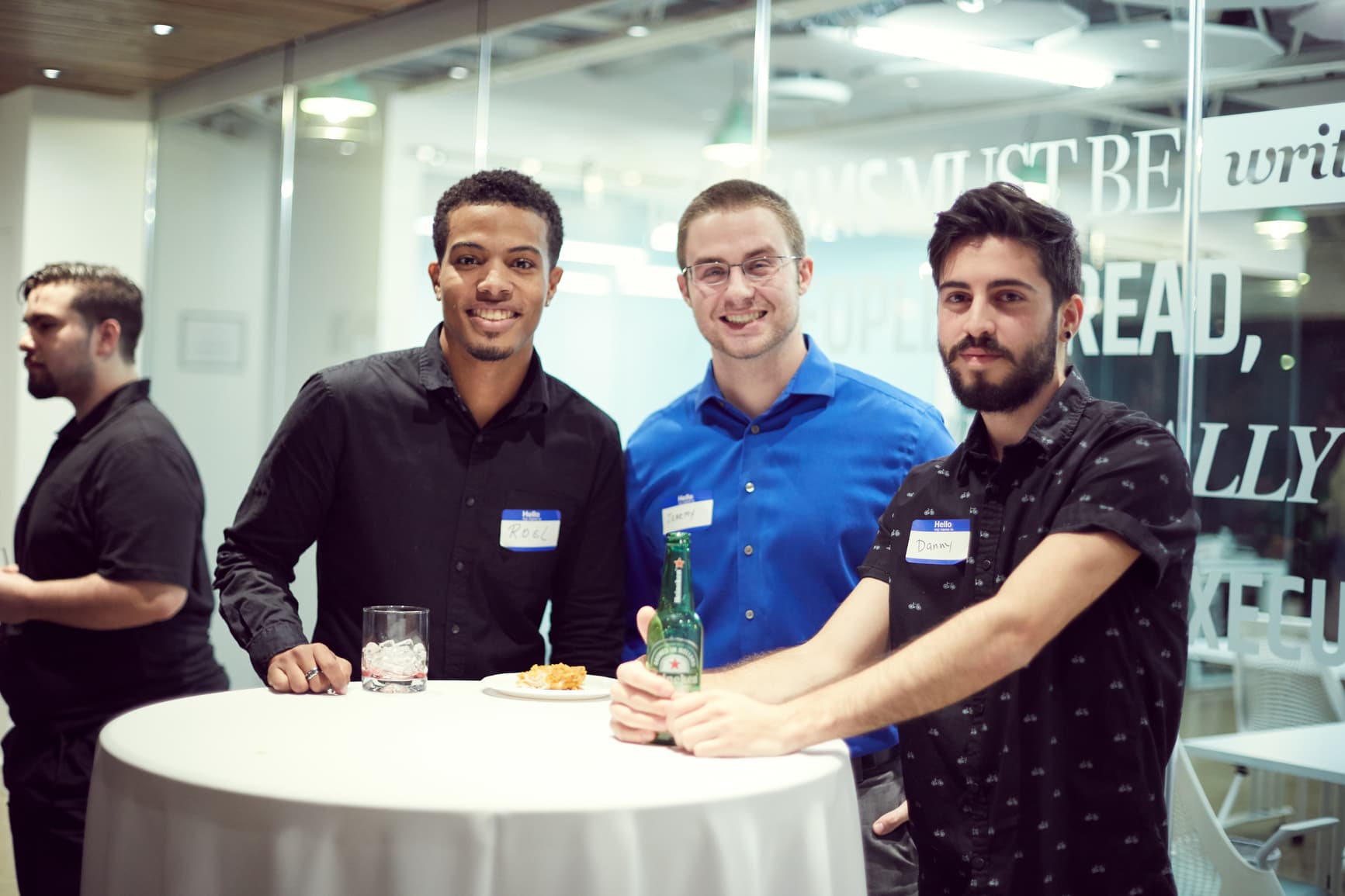 Weekend Highlights
Here's a sneak peak of the weekend:
Learn the most popular design tools from experts who've worked with companies like Reuters, Zumba, and Adidas

Build your first mobile app prototype!

Submit your ideas to a panel of design experts (optional)

Get to know fellow aspiring and current Miami innovators during our Saturday Happy Hour


Full Agenda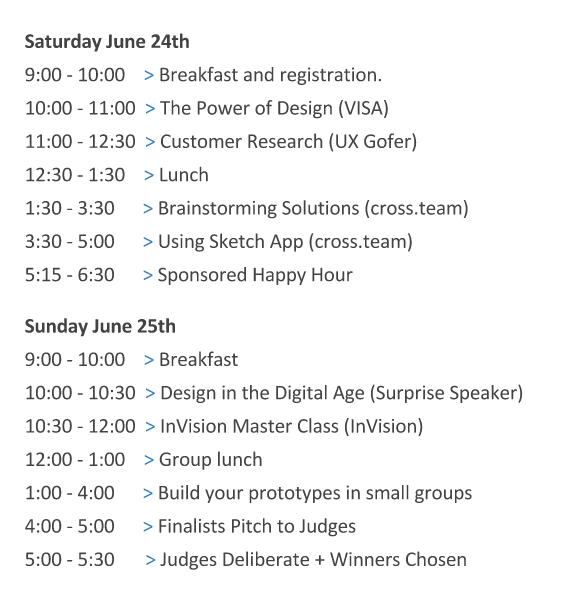 Details for Participants:
Before Saturday, there are a few things we need you to do:
A) Create a free account on InVision
B) Create a free account on Figma
If-- and only if-- you own a Mac, please also:
A) Download a free trial of Sketch App
B) Download the Craft plugin for Sketch
We also recommend you bring the following:
A) A notebook and pen for taking notes
B) Some snacks if you tend to get hungry easily (breakfast and lunch are included)
Finally, a couple of important notes:
1. Registration and Breakfast begin at 9AM. Registration will close at 9:50AM so PLEASE DO NOT BE LATE!
2. Free parking is provided for the event. You may park in the lot at CIC.
3. Do not forget your laptop and charger. You will need it!
MUST HAVE PC LAPTOP OR MACBOOK To Participate...
If you don't own one, see if you can borrow one from a friend! Unfortunately, iPads or other tablets won't work.
Don't miss this opportunity to learn new skills, show off your design savvy in an exciting challenge, and meet amazing South Floridians! We can't wait to see you there ;)
Have any questions? Email marisa@ironhack.com