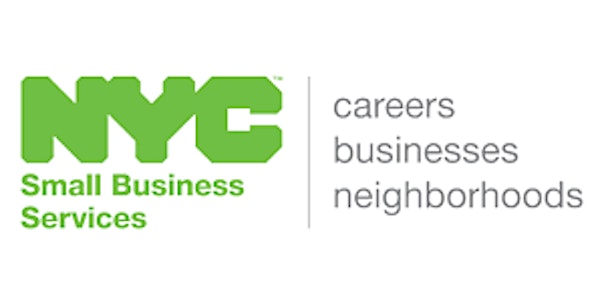 Webinar, Search Engine Optimization,Upper Manhattan, 9/9/2021
(SEO)
By NYC Department of Small Business Services
When and where
Date and time
Thursday, September 9, 2021 · 10am - 12:30pm PDT
About this event
93% of people who are looking to buy online use a search engine. When people use search engines, the first page that appears receives 92% of their clicks.
What this means for entrepreneurs – optimizing your business website for search engines is a must.
This course will teach you the SEO tools and practices that can move your website up in search engine results. By the end of this three-and-a-half-course, you will be able to:
Define the top 9 factors that search engines use to rank websites
Develop "keywords" and "tags" for your website that can raise your website's ranking
Include "backlinks" on webpages that link back to your websites
Determine your website's ranking for different keyword searches using audit tools
This course is the fourth module in the NYC Department of Small Business Services' (SBS) six-module Digital Marketing series. We encourage you to complete the prior module, "Building a Business Website," before you take this course.
About the organizer
The NYC Department of Small Business Services helps unlock economic potential and create economic security for all New Yorkers by connecting New Yorkers to good jobs, creating stronger businesses, and building thriving neighborhoods across the five boroughs.
You can register for all of our free events and courses, including BE NYC and WE NYC events on Eventbrite. For questions about individual courses or to register over the phone, please contact our staff at one of our NYC Business Solutions Centers.
For more information on all of our services, call 888-SBS-4NYC (888-727-4692) or visit nyc.gov/sbs.