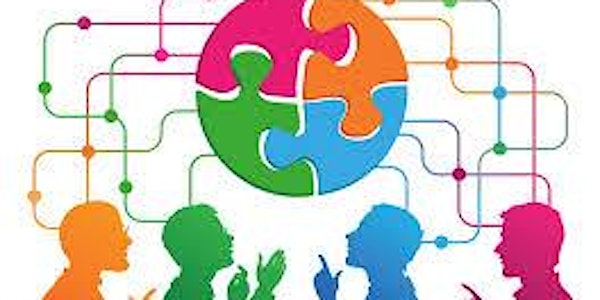 Webinar & Q&A: The Value of Employee Communications During the COVID-19 Cri...
Description
Organizations around the globe in every industry and across every function are facing challenges as the result of the spread of the Coronavirus.
Join Consultants Collective senior consultants Sharon McIntosh and Mark Dollins for a highly interactive discussion about the value of employee communications during the COVID-19 public health crisis. Sharon and Mark will share best practices and helpful tips to improve your organization's internal communications during this challenging time. Attendees will be able to ask their questions and have them answered in real-time.
About Our Speakers:
Mark Dollins is a senior consultant with Consultants Collective and president of North Star Communications Consulting, a consultancy with core capabilities in communications talent development, and in employee/change communications strategy. Founded in 2011, North Star has provided communications consulting services to clients that include Visa, Toyota, Louis Vuitton, Xerox and Keep America Beautiful, among others. Mark's previous corporate experience spans more than 30 years with Fortune 500 companies, including head of Executive & Global Employee Communications for DuPont during the company's $130B merger with Dow. In 2018, PR Week awarded DuPont its highest honor for employee communications in North America, nominated his team's work for best campaign of the year, and bestowed its "High Commendation" award for employee communications. Mark was SVP and Chief Communications Officer at Pepsi Beverages and PepsiCo Americas Foods; and SVP of global internal communications. He led communications for PepsiCo's 2011 acquisition of its anchor bottlers and ran merger communications for PepsiCo's acquisition of The Quaker Oats Company, where he was VP of Corporate Communications, and led corporate PR, internal communications, government affairs, philanthropy and community relations. Mark also led Corporate Communications for Northern Indiana Public Service Company and employee communications for Indiana Michigan Power/American Electric Power. Mark currently serves on the national advisory council of George Washington University's School of Media and Public Affairs, served for eight years on LSU's journalism advisory board for the Manship School of Communications.
Sharon McIntosh is a senior consultant with Consultants Collective and president of And Then Communications. With more than two decades of communications experience, she has a passion for creating and executing new ideas to drive employee engagement at Fortune 500 companies. Now she's turning her attention to helping other organizations great and small do the same. Her clients have included United Technologies, Otis Elevator, Toyota, Intercontinental Hotel Group, AbbVie, TEGNA media and AppSpace, among others. Most recently she served as PepsiCo's vice president of Global Internal Communications, overseeing the company's efforts to connect with its more than 274,000 employees worldwide. She and her team launched a number of innovative employee initiatives, including the company's first social media training (SMART U), a social tool to share internal news externally and PepsiCo's award-winning employee ambassador program. Before joining PepsiCo in 2004, Sharon spent seven years at Sears. Among her greatest contributions there, she launched a marketing strategy for all life events, ran user experience for the company's e-commerce site and introduced the company's first intranet. Prior to Sears, she worked at Waste Management, publishing more than 14 annual reports for various business units, managing shareholder meetings, drafting senior executive speeches and handling media relations.