WEBINAR on Privacy - Exploring the State of FERPA, COPPA, HIPAA

Thursday, November 16, 2017 from 4:00 PM to 5:00 PM (EST)
Event Details
Whether you are an edtech company, a school or a district, a higher education institution, or a parent of a child, you have to stake in protecting the privacy of student data. That starts with understanding students' rights to data privacy and the security best practices required to protect those rights. 
During this session, participants will: 
Explore the current federal regulations that guide student data privacy and security 

Examine real life applications that demonstrate how best practices should be employed in the edtech industry 
Facilitator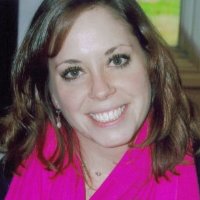 Over the past 16 years, Lisa McNicholas has honed her expertise in education at the school, district, and state levels. Her various roles have offered unique experiences and insights into the edtech industry and P-20 public education sector. She has demonstrated an aptitude for building strategic relationships and optimizing organizational growth. In addition, she has had the opportunity to identify, evaluate and develop outstanding education solutions for this heavily saturated market. Additionally, she has proven track record of creating and implementing train and professional development incitatives that accelerate a solution's adoption and long term success. When Lisa isn't taking care of her little guy, she is throwing on her sneakers and heading out for a run. 
Social Media - #edtech #privacy #FERPA #COPPA #HIPPA 
Cancellation: Please note that all cancellations must be received within 48 hours of the webinar to receive a full refund. After that time, no refunds will be given. 
Organizer
LearnLaunch Institute catalyzes a community that drives innovation to transform learning and increase achievement. Our education innovation ecosystem mobilizes educators, entrepreneurs, learners, investors, and industry affiliates. As a nonprofit, the Institute offers learning opportunities, supports services, and a school pilot network. We believe in expanding access to learning that is engaging, personalized, and effective. Edtech is a critical component of achieving this vision at scale. 
LearnLaunch Institute is part of LearnLaunch, which is dedicated to connecting, supporting, and investing in the education technology ecosystem to drive innovation and transform learning. We are a vibrant community, delivering educational events, a selective accelerator program and a collaborative co-working space. We are based in Boston, a world education hub