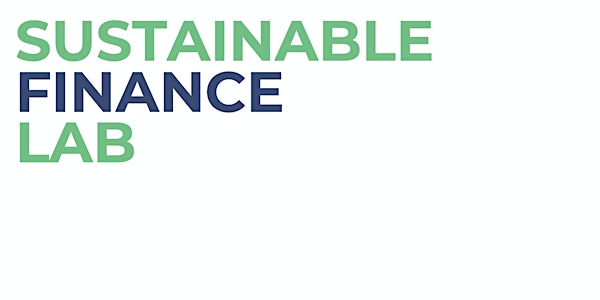 Webinar on Circular Finance Innovation
Join us for a Sustainable Finance Lab Session on innovating finance for the circular economy
About this event
The future is circular...
Take a sneak peak into the future with us. In a couple of decades, or perhaps even years if we are lucky, our economy will be circular. Economic activities will then draw on the resources we already have: They will be part of an everlasting loop. No longer will we exceed the limits of our planetary boundaries.
Rather than buying materials, you will buy services and experiences: Clean and fresh laundry, instead of a washing machine. In that world, our economy is fundamentally different: Product ownership is traded for product responsibility.
...But the road to it is rocky
Today, frontrunners are working on business models that fit this circular logic, but they are struggling to attract capital. Current financial logic is based on linear premises: depreciating assets, growing sales targets and zero residual value. To aggravate matters, circular products must compete with cheap disposable alternatives from the linear reality where competition is the norm.
Join us for this Sustainable Finance Lab session on innovating finance for the circular economy!
There is a need for innovative financing models for the circular economy. Thursday 10 February 3-4pm you can join the discussion on this topic in an online session with leading Sustainable Fin-tech experts from all over Europe. This webinar follows up on the recently published white paper Circular Service Finance: Innovating Finance for the Circular Service Economy.
During the session, Elisa Achterberg, author of the white paper and SFL-director Rens van Tilburg will speak with Cecilia Repinski, CEO of Green Assets Wallet and Manuel Born, co-founder of Payactive. Together, they will discuss what business and finance should look like in the circular future. They will draw out the roadmap that will lead us there, using the tools at our disposal today. Will you join us?