Webinar: How to Build Your PM Toolbox by fmr Microsoft PM

Thursday, January 31, 2019 from 11:30 AM to 12:00 PM (PST)
Event Details
*** DISCLAIMER: This event is ONLINE ***
As a Product Manager, you're responsible for delivering products and features that both delight customers and move the company closer to its top-line metrics. However, how do you know whether the individual features you ship each sprint or each quarter are successful? Learn about the most important advice with Richa Rai.

Main takeaways:
-Tools from Richa's toolbox: recommendation of tools that maximize efficiency
-Art of building your custom toolbox: select tools that work for your company and customer needs
-Setting Product Managers up for success: how to harvest and grow skills that can't be replaced by tools
Meet the Speaker: Richa Rai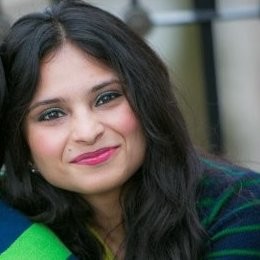 Richa Rai currently works as a Senior Product Manager in Kaiser Permanente's enterprise and digital services team. Her job is to evaluate next big bets for the digital team at KPWA and shape the Digital Portfolio to keep KPWA competitive as an industry leader. Prior to this, Richa was a management consultant at Microsoft for 8 years in various strategic, product and program management roles. She has an Engineering and MBA educational background.

As one of her mentors once said early in her career - "Build and deliver an experience where customers don't have to come, rather they want to come." This has been Richa's inspiration in all of her accomplishments thus far. She is all about breaking the barrier, challenging the status quo and it started with her being the first woman Engineer in her community.

Outside of work, Richa likes to read, volunteer at her son's school as Art Docent and enjoys family movie nights.
Get the FREE Product Book here



Save This Event
Organizer
Founded in 2014, Product School is the world's first technology business school.
We provide certified courses in Product Management, Data Analytics, Coding, Digital Marketing and Blockchain to professionals across 15 campuses worldwide. In addition to on-site campuses, we also offer the same courses, live online. Both on-site and online courses are taught by real-world product managers who work at top technology companies such as Google, Facebook, PayPal, Airbnb, LinkedIn and Netflix.
Unlike traditional MBA programs designed for students seeking roles within the finance and consulting fields, Product School's curriculum is highly relevant for the next generation of technology leaders, with classes offered at a fraction of the cost. The curriculum is designed to fit into work schedules with small classes held in the evenings or on weekends to ensure that both instructors and students can maintain their full-time jobs.
Expect a healthy mix of hands-on projects, group exercises, case studies, panel discussions and a variety of other forums to teach you how to lead cross-functional teams and build digital products from end to end. We also prepare students for product management interviews and enable them to expand their professional network through access to a private community of thousands of people; including alumni, mentors and hiring managers from top technology companies.
Product School also offers custom corporate training programs for Fortune 500 companies seeking to advance the product management skill sets of their existing teams or onboard new talent.
Committed to building the largest product management community, Product School has published the Amazon's best-selling book The Product Book, runs The Product Awards ceremony and ProductCon, a multi-city product management conference.