About this Event
Update: This event has now been rescheduled as an interactive webinar!
Hear from the creator of Event Storming on what happens when you embrace modelling concepts "'til it hurts'"!
Next in the series of Tech Talks by nexten.io is an interactive webinar with internationally-renowned speaker Alberto Brandolini, in collaboration with Agile Partner.
Meet Alberto Brandolini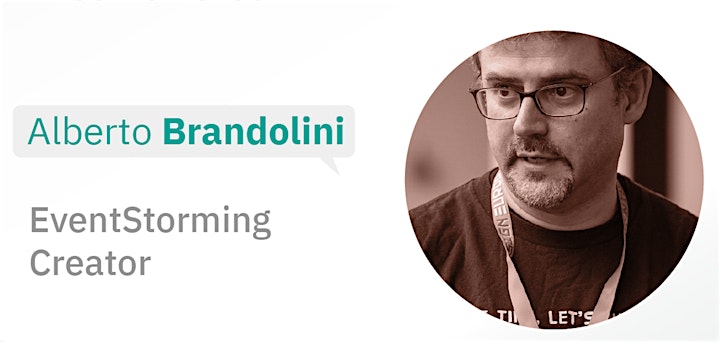 EventStorming Creator, author of "Introducing EventStorming – An act of deliberate collective learning" and Founder of Avanscoperta, Alberto Brandolini is an all-round consultant in the Information Technology field.
Asserting that problems cannot be solved with the same mindset that originated them, Alberto switches perspective frequently, assuming the architect, mentor, coach, manager or developer point of view.
He's a frequent speaker in software development-related conferences in Italy and across Europe since rumours spread about his funny attitude. He is also the author and teacher of two workshops: "EventStorming Master Class" (running in Luxembourg from March 10th-11th at Agile Partner) and "Domain-Driven Design Modeling".
Extreme Domain-Driven Design Modelling
What Alberto has to say about his talk:
"In the past years, we had the chance of playing with alternative approaches to software design, in the uncharted territories of CQRS and Event Sourcing, and had a few moments of "why don't we try this instead?", a few ideas that were weird initially, but that turned out good in retrospect.
If you're curious to see "What happens when a DDD weirdo is running the business and touching the code?" this may be the talk for you!
Though the webinar is open to all, you'll get the most out of it with some knowledge of software design and modelling, as well as Domain-Driven Design.