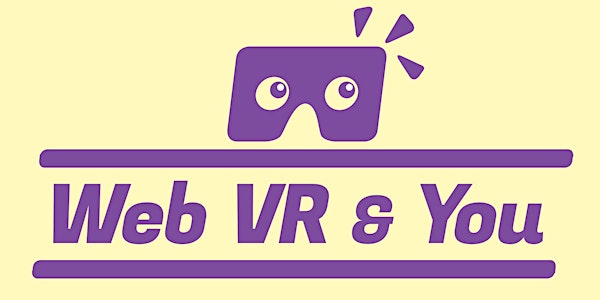 Web VR and You
When and where
Location
Brookline Interactive Group 46 Tappan Street 3rd Floor Brookline, MA 02445
Description
We've been hearing a lot of cool things about Web VR, lowering the barriers to entry of VR content creation and providing open source tools and platform-agnostic-ish accessibility.
If you're wondering what it is or want to know more, check out this article and come to our June Meetup with some great speakers, including Kathy Trogolo and Chris Lowery of Fasility, who will share their expertise and creative tools, and discuss ways you can create your own VR content using Web VR.
We'll also provide attendees with the opportunity to chat with the winning teams and participants of the VR EcoHack and demo the climate change-focused projects they created in VR, AR, and 360 video that will (fingers crossed!) be demo'd at the United Nations Environment Assembly in Nairobi, Kenya.

SCHEDULE
6:00pm - Doors open, demos begin, snacks are served.
7:00 - 8:00 Presentations:
Kathy Trogolo and Chris Lowery of Fasility
Chris Lowery is a graphic designer, app developer, front-end JavaScript engineer and UI/UX futurist. He co-founded 3D toon shading pioneer ThinkFish Productions, invented Ultrafonts, and developed SiteRider XL, the world's first speaking and listening browser. He works on embodied cognition, 3D interfaces and innovative VR UX.
Kathy Trogolo is a technology specialist and administrator in public and private schools with a background in sales and software development. She was Assistant Head of the Tremont School in Weston, MA. Her strategic planning skills and love of teaching and co-creating make her a natural fit to lead the Fasility team.
Fasility is a WebVR consultancy focused on education and user empowerment. We help our clients create web-based VR experiences that are easy to navigate, impactful, and play back on desktop, cardboard, and high-end VR devices.
8:15 - 9pm Demofest!!
9pm - Event ends
Afterparty - TBD