Description
Web design trends in Japan. Don't get lost in translation
For many companies one of the first steps when entering Japan is to create content in Japanese. It's not just about translating content you already have though, you need to make sure you are localizing it so Japanese customers understand what you are providing, why you are providing it, and trust you and your product or service.
This event that will help change your mindset when thinking about localization, with a focus on Japan, but useful for any new market. Even if you don't agree with the why, you'll at least understand why certain steps or changes need to be done. If your company is considering entering the Japanese market or already have entered but want some insight into how to improve localized content, then this is the event for you.
Agenda
5:30 - 6:15 pm Registration, Networking, Eat, & Drink
6:15 - 6:20 pm Welcome Introduction - John Hayato Branderhorst, btrax
6:20 - 6:30 pm UX/UI in Japan - Brandon Hill, btrax
6:30 - 6:40 pm Uniqueness of Japanese Web Design - Kazu Mori, Wix
6:40 - 7:10 pm Fireside Chat - Japanese website design, trends, and features with a focus on linguistic, cultural, and technical aspects.
7:10 - 7:15 pm Audience Q&A
7:15 - 8 pm Networking
Speaker Bios
Brandon Hill (CEO, btrax)
Brandon K. Hill is Founder and CEO of San Francisco based Innovation Design Agency, btrax, Inc. btrax specializes in UX Design, Service Design, and Innovation Workshops. With strong connections in both Silicon Valley and the Japanese startup community, he is the founder of JapanNight and has spoken at 500 Startups Japan Day, UC Berkeley Haas School's Asian Business Conference, GMIC, Tech in Asia, Social Media Week Tokyo, ad:tech. A visible presence in the design and business community, he has also served as a design mentor at Startup Weekend. Graduate of SF State University, Industrial Design major.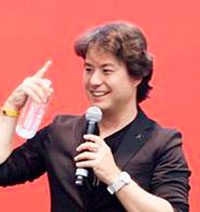 Kazu Mori (Localization, Marketing Strategist for Japan, Wix.com)
Kazu Mori is a Japanese content writer and marketing specialist at Wix.com, a DIY platform for anyone to create a professional website and establish a web presence. With +10 years of experience in the IT industry, he is committed to creating marketing and acquisition programs to drive growth and brand awareness in Japan.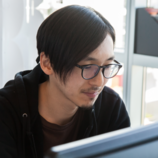 John Hayato Branderhorst (Strategy, btrax)

John Hayato Branderhorst's path to btrax has been anything but straight. Prior to joining the btrax team to head up business development and strategy, he consulted with NTT on partnership and acquisition strategies, worked with Sony spinout, MotionPortrait, on their U.S. expansion, and started a ramen noodle business that was the precursor to Off The Grid. John is passionate about fitness and healthy living and spends his free time volunteering with Kids Enjoy Exercise Now, a non-profit that provides free one-to-one exercise opportunities for youth with disabilities.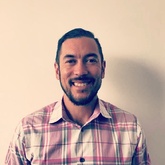 Non-Profit Beneficiary - Kids Enjoy Exercise Now SF

100% of the proceeds from the event will go to a local non-profit, Kids Enjoy Exercise Now San Francisco (KEEN SF. KEEN's mission is to empower youth with disabilities by providing free, non-competitive one-to-one programs of exercise, fitness and fun, led by volunteer coaches.