Description
Sagrado Global, the School of Professional Studies at Sagrado, invites you to join us to understand in 'arroz y habichuelas' how ReactJS works and how you can use it in your next project.
Also, be ready for live coding and demos.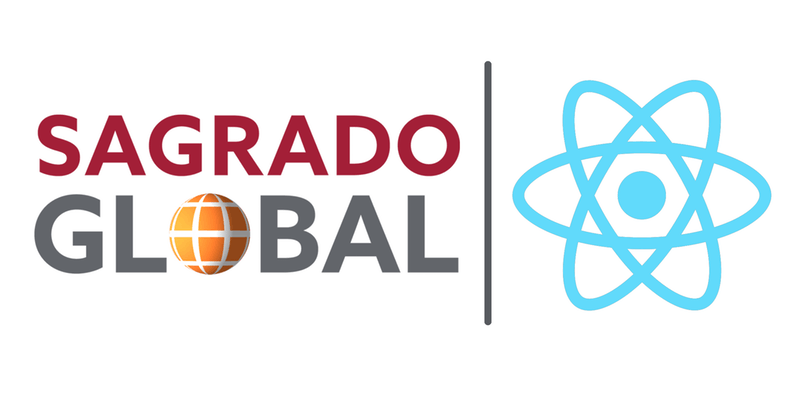 ReactJS is a JavaScript library meant to solve the problem of managing the state of a web application.
ReactJS is generally used for the view layer, i.e. what you see on your screen when you open a web site. To get this done, it uses two things: state and props, which are passed in a view or component. The goal is to always render the same output based on the props passed. Given user actions, the state can change and the view is modified accordingly. Basically, the way data in handled in react is simple: actions go up, e.g. a click of a button, and data (state and props) comes down, e.g. result of clicking a button.
AGENDA
WELCOME & NETWORKING 6-6:15pm
INTROS 6:15-30pm
PRESENTATION/DEMOS 6:30-7:30pm
MINI-PITCHES BY PARTICIPANTS 7:30-7:45pm
PIZZA/REFRESHMENTS/NETWORKING 7:45-8:00pm
Your Presenter


Edward Betancourt
Edward Betancourt is a VP of Engineering at Numerator, where he leads Product Engineering for the company's analytics platform. Numerator is the biggest disruptor in the consumer goods market research industry with clients such as Unilever, Google and Samsung. Previously, he worked at InfoScout (Series B startup, acquired by Numerator and Vista Equity Partners) where he built from scratch their business intelligence platform. At InfoScout, Edward grew the analytics engineering team from nothing to over 20 individual contributors, including 4 engineers from Puerto Rico.
Edward conducted computer security research at MIT Lincoln Labs, and left to co-found a startup: Shelfie—an out of stock solution for brands and retailers. He moved to Silicon Valley, after Shelfie's acquisition by InfoScout. More recently, Edward (born and raised in Puerto Rico) moved back to San Juan to onboard on a mission of mentoring, investing and contributing to the local startup ecosystem.