Description
As the Wealth Management business continues to evolve with the advent of Wealthtech platforms like Wealthfront, RobinHood, and Betterment and as the generational shift of wealth from the Baby Boomers and Gen X'ers to their younger, more tech-savvy, Millennial children and grand-children increases, we will see an eruption in fintech platforms serving this segment.
As more and more Weathtech platforms target this younger generation, that in some cases are less experienced financially than their parents, compliance standards that are currently part of the "traditional" financial services industry will need to be implemented in these platforms.
Therefore, as Wealth Management evolves with technology so must compliance standards to ensure that they are not circumvented or abused in the digital world.
Join this group of subject matter experts as they provide their insights on everything from the evolution of Weathtech platforms; the regulatory and consumer laws protecting clients; and the use of sophisticated big data tools to ensure that laws are not broken and clients are not left with an empty bag eroding the trust of fintechs as an enabler of savings, investing, and wealth creation.
---
SPEAKERS: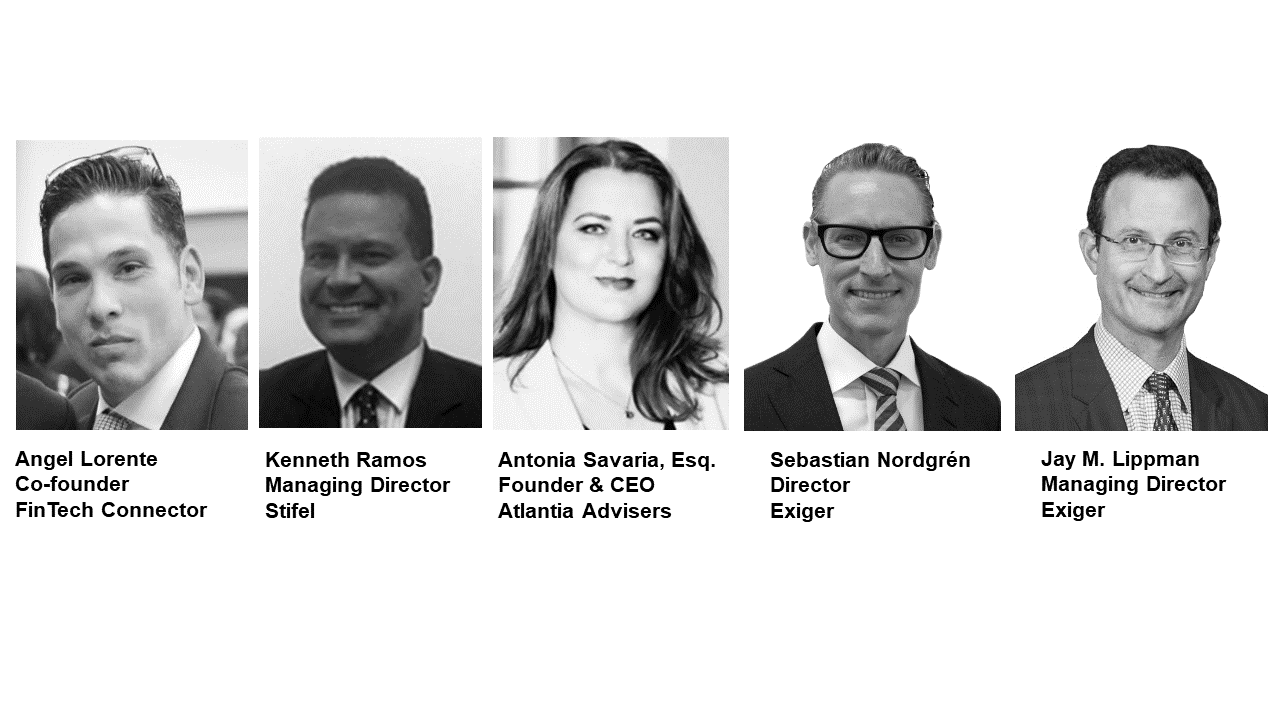 Organizer of Wealthtech Meets Regtech: Bridging the Gap Between Tech & Compliance
FinTech Connector is the exclusive real-world communities and online membership platform that connects people, opportunities, and capital to create the next generation of financial services innovation.
Join today and start connecting with our professional enablers and fintech innovators from around the world -  Click this link to create your FinTech Connector profile