A 3-part series of poetry workshops for BIPOC land stewards. Attendance is required for all three sessions: November 5th, 12th, and 19th.
About this event
*** ATTENDANCE AT ALL (3) WORKSHOPS IS REQUIRED. ***
In Bayo Akomolafe's book These Wilds Beyond Our Fences, he retells a Yoruba folk proverb in a letter to his daughter. A translation of the proverb goes like so:
"We make circles round the mahogany bean tree, but it is too much to handle; we make circles around the baobab tree, but it is too much to handle; we make circles around the well, but it is nothing to jump into in anger."
In this writing workshop, we will attune ourselves to those organic bodies that baffle our attempts to encircle them with language or knowledge—who are "too much to handle." We will notice (rather than grasp at) what slips away, allowing what thwarts us to relax our fierce grip on accuracy, productivity, and arrival. The ambition of this workshop is to learn how to befriend those who stump us and stop us—not in order to subdue or coax into submission—but so that we might practice holding space for the non-linear and inarticulate in our poetics, our lives.
This course is open to Black, Brown, Indigenous, and people of color who identify as land stewards. Stewardship, in this instance, is broadly defined. We hope that folks with varying degrees of experience pursuing land based ancestral practices, who approach their local environment with curiosity and reverence (in both rural and urban settings) will enroll. An abiding commitment to language, in all its bite and nectar, is also encouraged.
The workshop will be led primarily by poet, performer, and educator Jo Stewart, with drop-in visits by writer, editor, publisher, and shamanic healer, Janice Lee, as well as writer, co-director and farm manager of Soul Fire Farm, Leah Penniman.
One of the most pressing challenges in this course will be to navigate our personal relationships to naming and not-knowing. It is not so much a problem to solve, as a question to carry alongside us as we pursue our individual investigations. It is vitally important that we remain critical of our particular inheritances regarding name-calling, christening, possessing, and fetishizing place while also honing our senses and tuning-in to what lights us up and puts us out about particular spaces.
BIOS:
Jo Stewart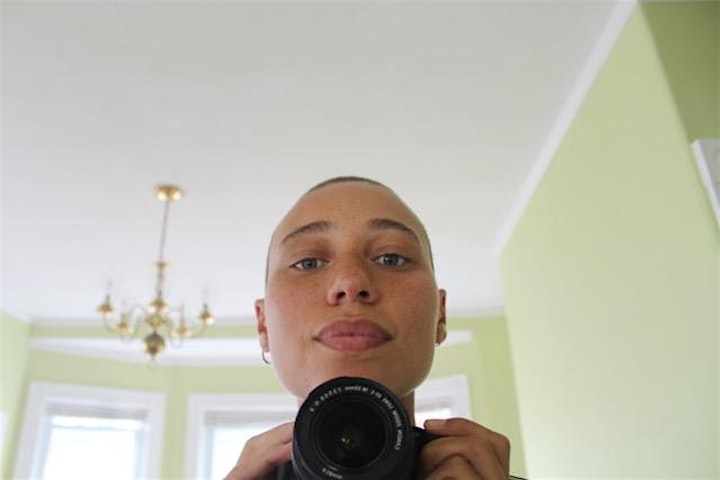 Jo Stewart (she/her) is a poet and theater maker. She uses a combination of gesture, voice, and text to make performance that investigates entrapment, borders, and freedom. Her poetic texts and performance works diverge from linear storytelling traditions. Narratives unfold via a system of visual rhymes and repetition. Poetic devices acquire concrete dimensions: em-dashes are rendered as barriers, enjambed lines as windows. From the architecture of each story emerges spaces of captivity and the possibility of freedom. She looks to the dead, unborn, flora, and animal life as guides and protagonists in these stories. By asking these beings to speak through her work, she strives to free them from objecthood, thereby freeing herself from objectification and offering the radical imagining of a borderless world.Jo's work appears and is forthcoming in publications such as the Poetry Project Newsletter, Danspace Project Journal, BOMB, Poetry Magazine, and others. She is the inaugural recipient of the David Dornstein '85 Artist Grant, with which she will complete her first book-length poem, Un-. Jo is currently an artist-in-residence and student of contemplative studies at High Meadow Farm in Freedom, NH.
Janice Lee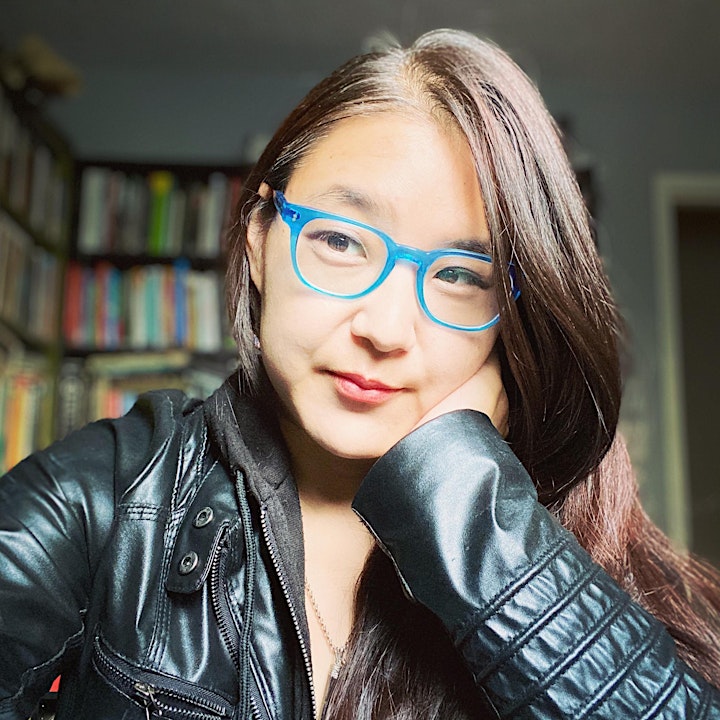 Janice Lee (she/her) is a Korean-American writer, editor, teacher, and shamanic healer. She is the author of 7 books of fiction, creative nonfiction & poetry: KEROTAKIS (Dog Horn Press, 2010), Daughter (Jaded Ibis, 2011), Damnation (Penny-Ante Editions, 2013), Reconsolidation (Penny-Ante Editions, 2015), The Sky Isn't Blue (Civil Coping Mechanisms, 2016), Imagine a Death(Texas Review Press, 2021), and Separation Anxiety (CLASH Books, 2022). A roundtable, unanimous dreamers chime in, a collaborative novel co-authored with Brenda Iijima, is also forthcoming in 2022 from Meekling Press. She writes about interspecies communication, plants & personhood, the filmic long take, slowness, the apocalypse, architectural spaces, inherited trauma, and the concept of han in Korean culture, and asks the question, how do we hold space open while maintaining intimacy? Incorporating shamanic and energetic healing, she teaches workshops on inherited trauma, healing, and writing, and practices in several lineages, including the Q'ero, Buddhism, plant & animal medicine, and Korean shamanic ritual (Muism). She is Founder & Executive Editor of Entropy, Co-Publisher at Civil Coping Mechanisms, and Co-Founder of The Accomplices LLC. She currently lives in Portland, OR where she is an Assistant Professor of Creative Writing at Portland State University.
Leah Penniman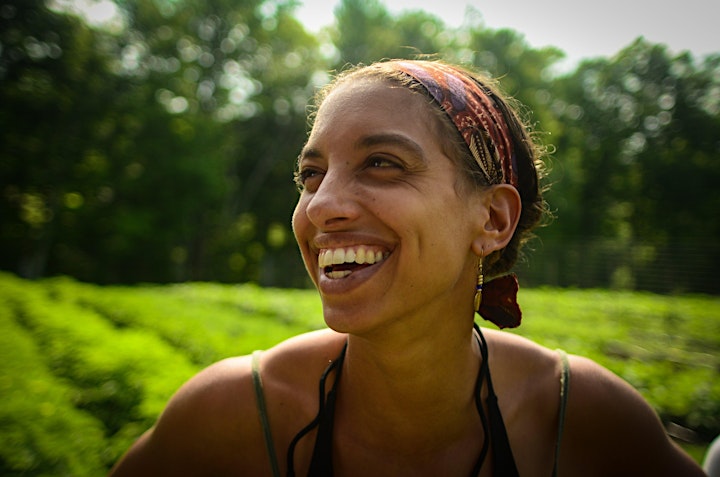 Leah Penniman (Li*/Ya/She/He) Co-Director and Farm Manager, has over 20 years of experience as a soil steward and food sovereignty activist, having worked at the Food Project, Farm School, Many Hands Organic Farm, Youth Grow and with farmers internationally in Ghana, Haiti, and Mexico. Li co-founded Soul Fire Farm in 2010 with the mission to reclaim our inherent right to belong to the earth and have agency in the food system as Black and Brown people. Her areas of leadership at Soul Fire include farmer training, international solidarity, perennials, writing, speaking, "making it rain," and anything that involves heavy lifting, sweat, and soil. Li's book "Farming While Black" is a love song for the earth and her peoples.
STRUCTURE:
This workshop will take place over the course of 3 consecutive weeks online. Participants will be asked to meet synchronously via Zoom for 2.5 hours each week as well as complete self-paced writing prompts and exercises both out of doors and inside. This workshop will focus primarily on generating new work. Although everyone will have ample opportunity to share their work, we will not spend much time "workshopping" in the usual sense.
LINEAGE:
This course description is indebted to the language and inquiries posed by Felicia Rose Chavez's The Anti-Rascist Writing Workshop, Bayo Akomolafe's These Wilds Beyond Our Fences, Janice Lee's course description "The Dandelions Are Prophesizing: A Writing Workshop Through Plant & Mycelial Encounters," and Dixa Ramírez's syllabus "Homo Sapiens at the End of the World." The material for this course has been greatly influenced and improved by many hours weeding, swimming, and speaking with my dear friends at Movement Ground Farm (Tiverton, RI), especially Sajo Jefferson, who provided generous feedback on early versions of this course.
Organizer of We Make Circles: On Feeling, Tracing, and Writing Non-linear Landscapes