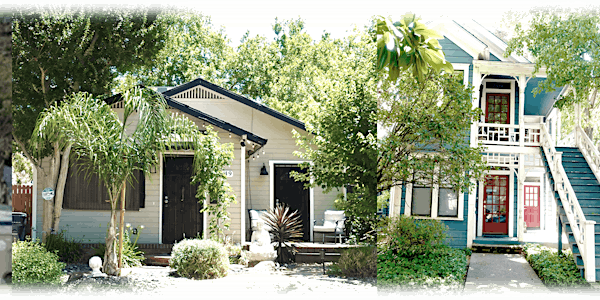 We Build Sacramento: A Missing Middle Housing Open House (Virtual Event)
A Missing Middle Housing Open House for Neighborhood Enthusiasts
About this event

A Missing Middle Housing Open House for Neighborhood Enthusiasts
We are inviting all neighborhood enthusiasts to join us for food and conversation at one of our We Build Sacramento open houses! Come meet other residents and share stories about housing challenges that you've experienced. You will learn about Missing Middle Housing and how it can:
• Help make housing more affordable for our residents
• Increase entry-level home ownership opportunities
• Help homeowners build generational wealth and passive income
• Enable local ownership and neighborhood-driven investment
Be sure to visit the website and sign up for updates: www.cityofsacramento.org/MMH.
Do you require translation to another language? Please let us know in your RSVP.
Last year, City Council confirmed a strategy to allow a greater array of housing types citywide as part of the 2040 General Plan Update and this Missing Middle Housing Study is an effort to explore how this strategy can be thoughtfully implemented in Sacramento.
Questions? Click HERE to see responses to frequently asked questions, or contact us at MissingMiddle@cityofsacramento.org.