REGISTRATION FOR THIS EVENT HAS MOVED TO: http://www.wildboundlive.com/events/obisierra
About this event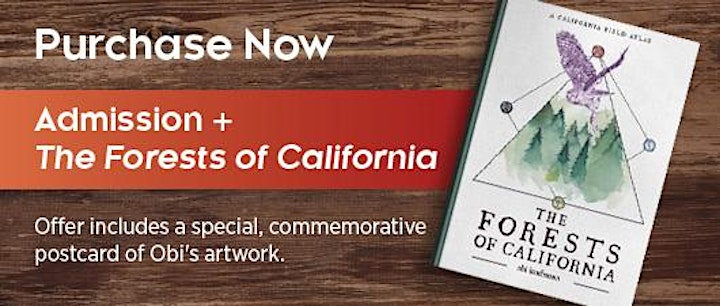 REGISTRATION FOR THIS EVENT HAS MOVED TO: http://www.wildboundlive.com/events/obisierra
BROUGHT TO YOU BY HEYDAY
California has experienced its deadliest wildfire seasons in recent history. Looking across a scorched and blackened environment, we ache to make things better. But are our efforts to restore the land and prevent fires in fact making things worse?
Produced by Heyday, this once-in-a-lifetime virtual walk with Obi Kaufmann, author of The Forests of California (Heyday/September 2020), is your chance to journey into the charred woods of California's Sierra Nevada Mountains to explore firsthand the connection between art & science, the impact of climate breakdown, habitat recovery and restoration, and how we can minimize our human footprint to not only allow nature to heal itself, but create a brighter, more sustainable future for ourselves and the next generation.
Introduction by nationally renowned pro-skier, POW ambassador, and environmentalist Amie Engerbretson and a live Q&A with Obi and Amie following the event.
EXTRA PERK: Every attendee and ticket level will receive a 10% discount to the 14th annual Heyday Harvest, honoring Greg Sarris, Innosanto Nagara, and California's independent booksellers on October 22, 2020.
FOR THOSE THAT CAN'T MAKE THE LIVE EVENT: If you can't make the live program at 11am, you can still join Obi on his walk and get all the perks of buying a ticket - but you need to register now! We'll make an exclusive link available following the event to everyone that purchased a ticket. Just buy the ticket of your choice and you'll get the usual confirmation materials and perks along with an email following the event as to where you can watch a replay.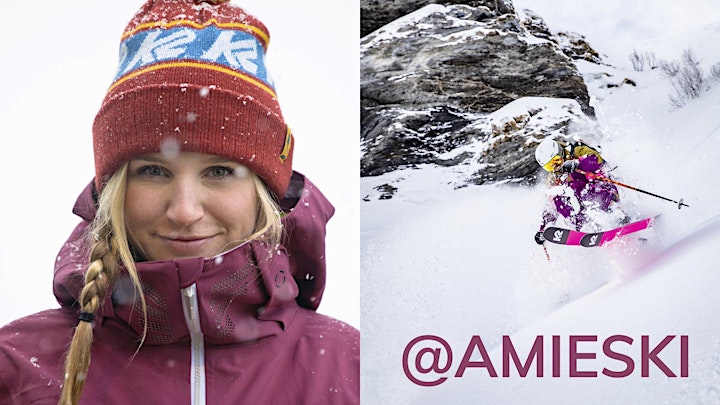 The following three book bundle is available through ticketing. Purchase includes general admission plus our partner perks and a special commemorative postcard of Obi's artwork!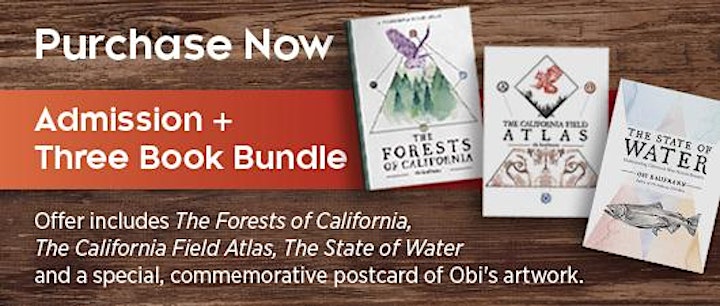 Obi's "Protect and Defend Forests of California" Limited Edition Print on sale now through ticketing! Limited quantity available.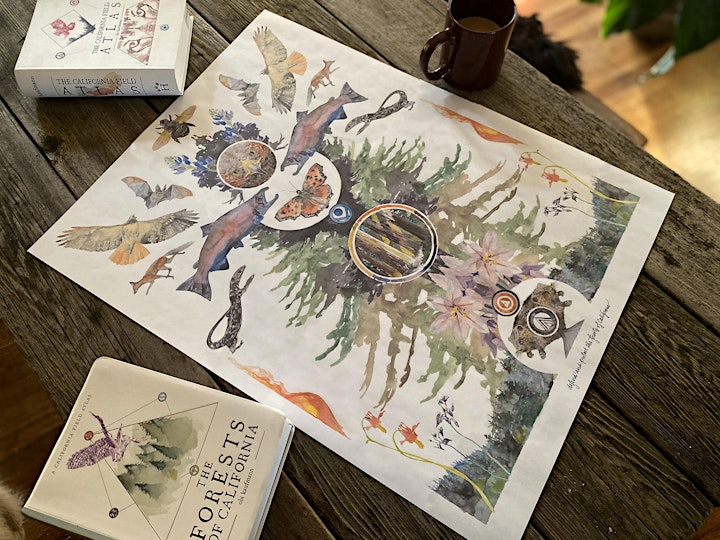 Obi Kaufmann is a conservationist, artist, and author of the #1 San Francisco Chronicle Bestseller The California Field Atlas. His new book, The Forests of California, is the first volume of his ambitious new California Lands Trilogy, featuring hundreds of Kaufmann's signature watercolor maps, diagrams, and trail paintings, weaving together an epic story of the extraordinary beauty and biodiversity of the Golden State and creates nothing less than a new understanding of the more-than-human world and our place in it. Connect with Obi at coyoteandthunder.com.
Heyday is an independent, nonprofit publisher founded in 1974 in Berkeley, California. They are a diverse community of writers and readers, activists and thinkers. Heyday promotes civic engagement and social justice, celebrates nature's beauty, supports California Indian cultural renewal, and explores the state's rich history, culture, and influence. Heyday works to realize the California dream of equity and enfranchisement. Learn more about their work and explore their authors at heydaybooks.com
Thank you to our partners:
--------------------------------------------------
NOTE ON BOOK SALES: In order to fulfill book orders, we will share your name, email, and shipping address with our bookstore partner. Your billing information will remain private. Please note that we can only ship within the United States.
Email events@wildboundlive.com with any questions.