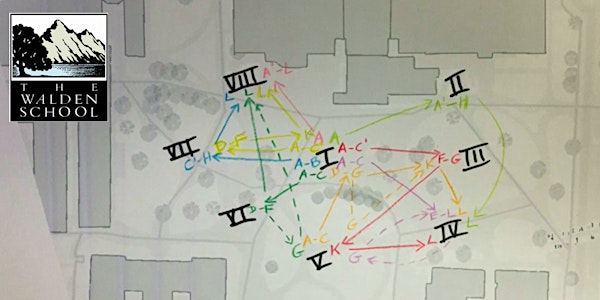 Walden Online Workshops Presents: Implementing Creative Delight
A workshop on making art in changed circumstances, presented by Lisa Bielawa, Composer-in-Residence of Walden OCME 2020.
About this event
Implementing Creative Delight
Fulfilling our role as creators and artists in our communities during challenging lockdown and social distancing conditions can be daunting. How might we or must we turn our own process on its head in order to fulfill this role? How can we spark the vitality we need to make new work that engages community and participation without access to each other in real space and time?
In this workshop I will share some strategies I've used to protect the element of Delight - which leads to creative inspiration - from our current limitations and challenges, after which we will play some creativity games together to send everyone off into a newly energized creative practice.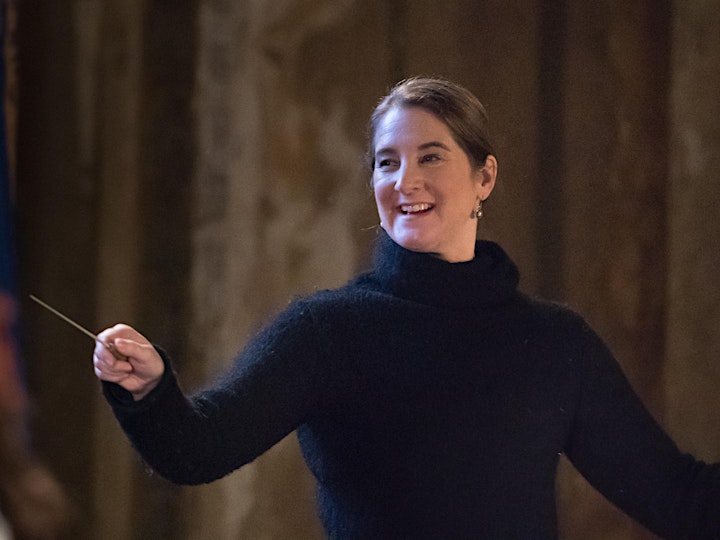 Composer, producer, and vocalist Lisa Bielawa is a Rome Prize winner in Musical Composition and takes inspiration for her work from literary sources and close artistic collaborations. Her music has been described as "ruminative, pointillistic and harmonically slightly tart," by The New York Times. She is the recipient of the 2017 Music Award from the American Academy of Arts & Letters and a 2020 Discovery Grant from OPERA America's Opera Grants for Female Composers. She was named a William Randolph Hearst Visiting Artist Fellow at the American Antiquarian Society for 2018 and is Artist-in-Residence at Kaufman Music Center in New York for the 2020-2021 season.
Bielawa consistently executes work that incorporates community-making as part of her artistic vision. She has created music for public spaces in Lower Manhattan, the banks of the Tiber River in Rome, on the sites of former airfields in Berlin to mark the 30th anniversary of the fall of the Berlin Wall, and virtually during the coronavirus lockdown using submitted testimonies and recorded voices from six continents. Her music has recently been premiered at the NY PHIL BIENNIAL, Lincoln Center, Carnegie Hall, The Kennedy Center, SHIFT Festival, and Naumburg Orchestral Concerts, among others. Orchestras that have championed her music include The Knights, Boston Modern Orchestra Project, American Composers Orchestra, and the Orlando Philharmonic. Premieres of her work have been commissioned and presented by the Chamber Music Society of Lincoln Center, Brooklyn Rider, Seattle Chamber Music Society, American Guild of Organists, and more.
Bielawa began touring as the vocalist with the Philip Glass Ensemble in 1992 and in 2019 she became the inaugural Composer-in-Residence and Chief Curator of the Philip Glass Institute at The New School. In 1997 Bielawa co-founded the MATA Festival, which celebrates the work of young composers, and for five years she was the artistic director of the San Francisco Girls Chorus.
She received a 2018 Los Angeles Area Emmy nomination for her unprecedented, made-for-TV-and-online opera Vireo: The Spiritual Biography of a Witch's Accuser, created with librettist Erik Ehn and director Charles Otte. Vireo was filmed in twelve parts in locations across the country and features more than 350 musicians. Vireo was released on CD/DVD in 2019 (Orange Mountain Music). Bielawa's music is also recorded on the Tzadik, TROY, Innova, BMOP/sound, Supertrain Records, Sono Luminus, and Cedille labels.
www.lisabielawa.net
ABOUT WALDEN ONLINE WORKSHOPS:
Walden Online Workshops (WOW!) is a series of lectures, demonstrations, classes, and presentations on a variety of musical topics, presented over video call by The Walden School's teaching faculty, artists, and special guests. Alumni of CMR, YMP, OYME, OCME, TTI, and JCC, parents, donors, faculty, staff, and artists are especially encouraged to attend WOW presentations. Members of the general public are also welcome to join.