Description
Start your journey as a VR creator! In just 3 short days you'll learn how to build a VR experience from scratch using the Unity game engine. You'll get to work directly with instructors, hear from two industry experts, and meet the local community. Whether you're exploring a career in VR, want to prototype an idea or just want to learn something new, this workshop will equip you with the key skills to start creating.
WHAT'S INCLUDED:
• 2 Days of Intensive Skills Training & Networking Dinner
• HTC Vives for Project Testing
• Access to Work with Instructors one-on-one
• One Week Pass to Upload SF or Upload LA
• Healthy Lunch & Refreshments
THE WEEKEND SCHEDULE

Friday, April 21 (6:30pm-9pm)
6:30pm: Dinner, drinks and play VR games in our Holodeck Rooms (dinner catered by Chewse)

7:00pm: VR Weekend Talk - Ivana Coleman, Marketing Manager, Emblematic Group

7:20pm: Icebreaker

7:30pm: Intro to the VR Industry: history, design contraints, how VR works

8:00pm: Intro to Unity | Building your first VR Experience & Selecting your project

9:00pm: Light drinks and hanging out then we're done for the night! Get some rest for a big day tomorrow!


Saturday, April 22 (10am-6pm)
10:00am: Meet and greet and play VR games in our holodeck rooms

10:30am-12:30pm: Learn to make your first VR game: Shooters Game, Debugging Methods

12:30pm-12:50pm: VR Weekend Talk - Pyriam Parikh, Creative Director, FoundVR

1:00pm: Lunch

2:00pm-6:00pm: Finish making your Shooters Game, Paper Prototyping, Create Challenges
Sunday, April 23 (10am-6pm)
10:00am: Doors open, Learning How to Learn on your own in Future

11:00am: Continue building Shooters Game and add on Individual Challenges, Showcase Work

1:00pm: Lunch

2:00 - 4:30pm: Game Development Process, VR Design Principles Analysis, How to Get Started on Your Own

4:30pm-6:00pm : Continue building challenges, Share your work, Game testing and playing in VR
MEET THE INSTRUCTORS

Michael Longley, VR Game Designer, Two Bit Circus
Michael Longley is an experienced VR Game Designer with credit on a number of VR projects spanning across companies like Fox, Google, and the NFL. Michael currently works for the Tech Startup "Two Bit Circus" where he is designing out of home entertainment and VR Arcade activations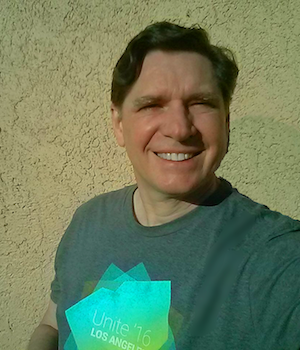 Darius Clarke, Metaverse-Ographer, Serious Games Association
Mr. Darius Clarke is an Software Programmer and High School Software Development Teacher. He created a simulation for a university research project that allowed high school students to explore and compare 3D paths of simulated paper airplanes. He also supports the Serious Games movement, helping with conferences. Recently he has been exploring Virtual Reality's possibility for not just being "fantasy vision" but enabling its "X-ray vision" power to help our youth see the invisible forces that exist around us, continually shaping and reshaping their lives and ours.
GUEST SPEAKERS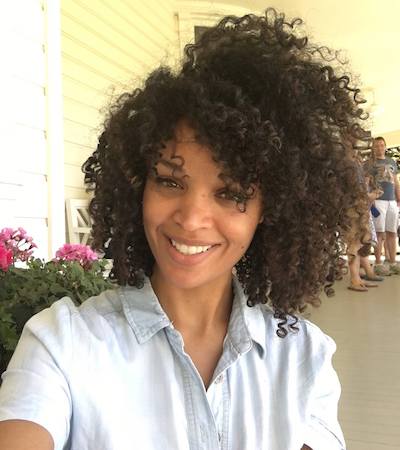 Friday April 21st at 7PM
Ivana Coleman, Marketing Manager, Emblematic Group
Ivana is Marketing Manager at Emblematic Group where she leads community outreach initiatives, social media, and event management. She was the Associate Producer of "Out of Exile: Daniel's Story," a virtual reality experience that premiered at the 2017 Sundance Film Festival. Ivana has served as a panelist on photogrammetry and interactivity at Digital LA's "Women in VR." She was also a speaker at UCLA's "Diasporas Lab Day" and the University of Technology Sydney "Creative Clusters: Virtual Reality and Augmented Reality."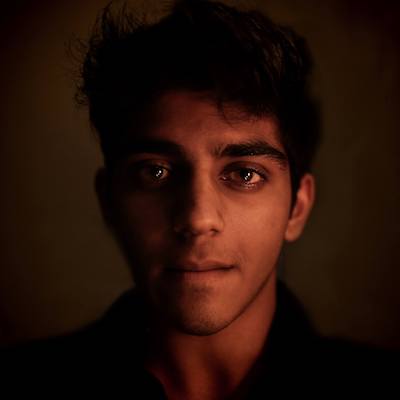 Saturday April 22nd at 12:30PM
Priyam Parikh, Creative Director, Found
Priyam Parikh is a filmmaker and developer based in Los Angeles. Passionate to tell impactful stories using experimental technologies, he has worked with small design studios, DreamWorks Animation, and, recently, Amazon Studios to pursue Virtual Reality. Found, his VR directorial debut, was created in three weeks with five colleagues. Using concepts derived from his research thesis at USC that examines interactivity's effect on animated content, the experiential film has received high critical and user praise. It was featured during Oculus Connect 3's keynote and was awarded Best Motion Picture (Fantasy & Sci-Fi) at Cinequest 2017. Now, he is writing and directing an interactive narrative series: think Song of the Sea meets Avatar: The Last Airbender.
PREREQUISITES:
Any computer/laptops with Unity installed (does not need to be a VR-ready computer, any laptop will work - MacBook Air, Lenovo, etc). You will be running the VR experiences on our computers, but develop on yours

Basic C# coding knowledge (if you've never programmed before then put a few hours in at Microsoft Virtual Academy or LearnC# - Either one will prepare you enough for this course).


About Upload
Upload is the leading news, coworking, events and education provider in the VR industry. For more info check out www.uploadvr.com.
Questions?
Please contact Mercedes Bent, mercedes@uploadvr.com
NO REFUNDS