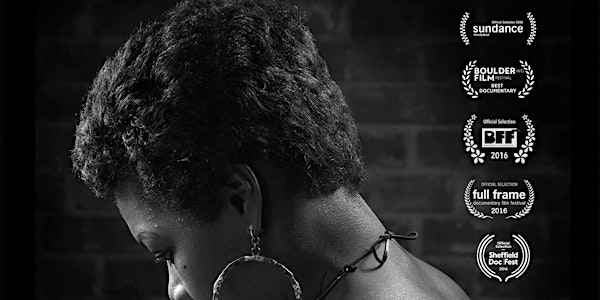 Voir Noire/The Black Image Series Screening and Talk with Rita Coburn
When and where
Location
MCCUNE CONFERENCE ROOM, 6020 HSSB 6046 HSSB UC Santa Barbara Santa Barbara, CA 93106-7100
Description
Join us for a screening of the Peabody Award winning documentary "Maya Angelou: And Still I Rise" and a post-screening discussion with Emmy and Peabody Award winning producer/director Rita Coburn moderated by UCSB's film scholar Anna Everett. A reception will follow the talk.
Screening begins at 5:30
Talk at 7:30pm
Reception at 8:10
Venue is limited to 100 tickets.
About Rita Coburn:
Rita Coburn is a Peabody and Emmy Award-Winning Director, Writer, and Producer of radio, television, and film. Beginning her career as a producer and writer for various news outlets across the U.S., Coburn went on to produce for the likes of The Oprah Winfrey Show, Oprah Radio, Apollo Live! and Walt Disney Productions. In 2016, "Maya Angelou: And Still I Rise," which was co-directed and co-produced by Coburn, premiered at the 2016 Sundance Festival and went on to win a Peabody Award in 2017.
Sponsored by the Multicultural Center (MCC), the Black Student Engagement Program (BSEP), and the Black Image Series, Voir Noire invites students, faculty, staff, and community members to witness the life, legacy, and lessons of Black feminist intellectual, poet, dancer, and novelist Maya Angelou and to explore Coburn's journey to bring Angelou's story to the screen.
Parking: https://www.ihc.ucsb.edu/about/visitor-information/
https://youtu.be/Ihsqa4mVjEw
Voir Noire/The Black Image Series is a part of a week full of events, called Afro Hyphen Week, taking place from May 13th – May 16th.