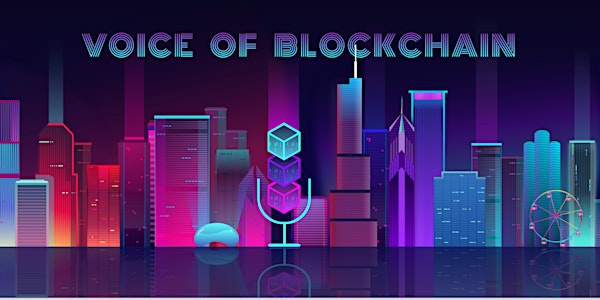 Voice of Blockchain Networking Event: in collaboration with Tony P
Join us at Workbox, on the night of Tuesday August 27th, with over a hundred Chicago-area blockchain professionals!
When and where
Location
Workbox 420 N. Wabash Avenue Suite 500 Chicago, IL 60611
About this event
Why You Need To Know About Blockchain
Come find out about blockchain in business, bitcoin and cryptocurrency, and the social impact this technology will have on society.
Your cash is going digital. Who has the off switch? Should VISA or JP Morgan be the deciding entity? Maybe it should be the government? Maybe it should be Facebook which had a congressional response to their creation of a cryptocurrency in less than six hours! Maybe there should be a global reserve currency that is not subject to monetary inflation?
Cryptocurrency is the first application of blockchain networks in a similar way that email was the first "killer app" for the internet. The promise of blockchain is we can now send value over the internet without needing to trust an intermediary. It is the same thing that the internet did to publishing, the postal service, and any information providers. Now blockchain will do the same to any industry that holds value. That is all of them.
Every currency, stock, bond, or commodity will be digitized over the next 10 years. We will discuss how this change is going to happen with Chicago's industry experts. Stay on top of the trend and learn how to disrupt with a purpose.
On the night of Tuesday August 27th we are going to meet-up to network and to learn more about the latest Blockchain trends during the expert panel discussion.
What to expect:
Our panelists will be up on stage, sharing their stories. From the beginning to the end, the good times and the bad. We will ask them questions, we'll let the floor ask them questions, and we'll hold an open discussion.
Agenda:
6:00 pm - 6:30 pm Registration and Networking
6:30 pm - 7:00 pm Escape from Venezuela Story, with Gabriel Jimenez
7:00 pm - 7:40 pm Panel Discussion: Real Business with Blockchain & Crypto
7:40 pm – 9:00 pm Networking
For this event, we will be speaking with Joe Hernandez, Gabriel Jimenez, Colleen Sullivan, and Geoff Kasselman: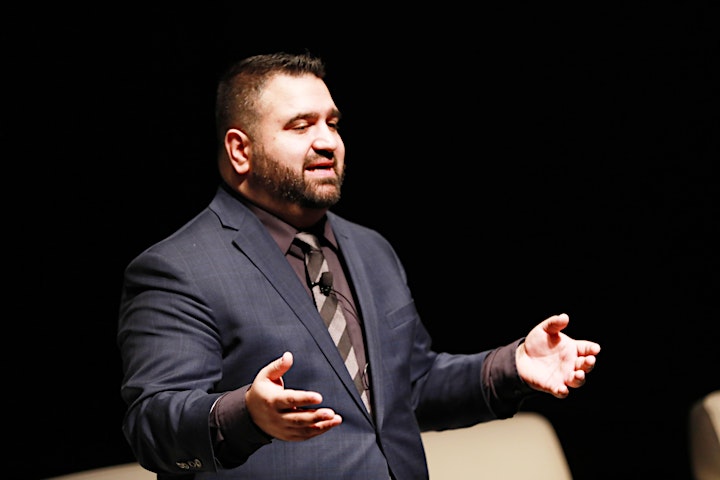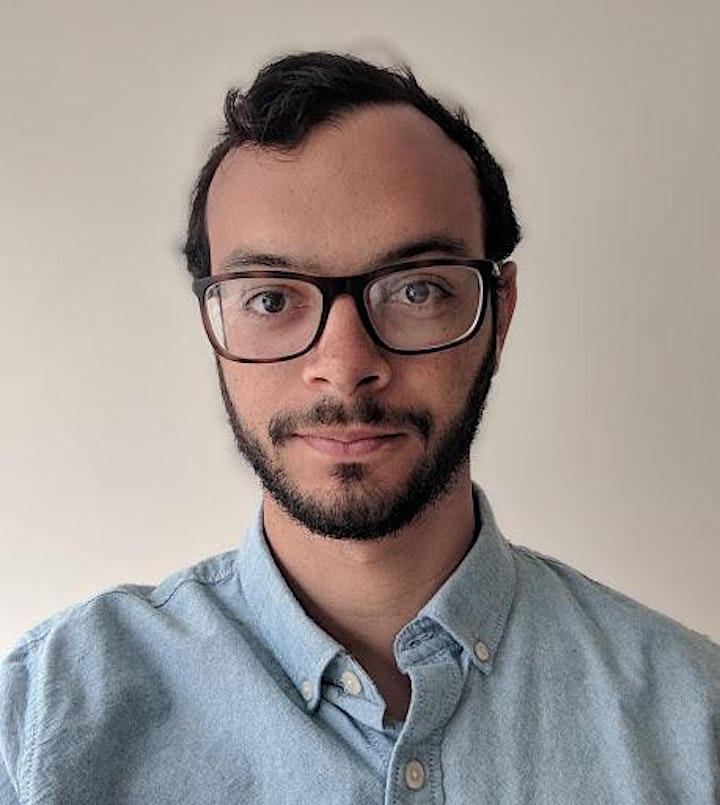 Gabriel Jimenez
Gabriel Jimenez is the founder of The Social Us, a blockchain incubator that promoted change through entrepreneurship and technology in Venezuela, a country ranked 187th out of 190, in a list of easiest places to do business. His company became the pioneers in the nascent national blockchain industry along the way, and risked everything to create a tool to implement a free market system after 18 years of economic control. Taking ideas from bitcoin and other cryptocurrencies, the Petro, was designed as a trojan horse to bring a free market system into the socialist country. When government officials this found out, they took the project out of Gabriel's control. He was placed on house arrest until he was able to escape during an extended power outage caused by the countries failed economic policies. He has been living in Chicago since June of 2019 where he is looking to begin a new life in the U.S.
• LinkedIn: https://www.linkedin.com/in/gabrieljimenezm
• Twitter: https://twitter.com/GabrielJimenezM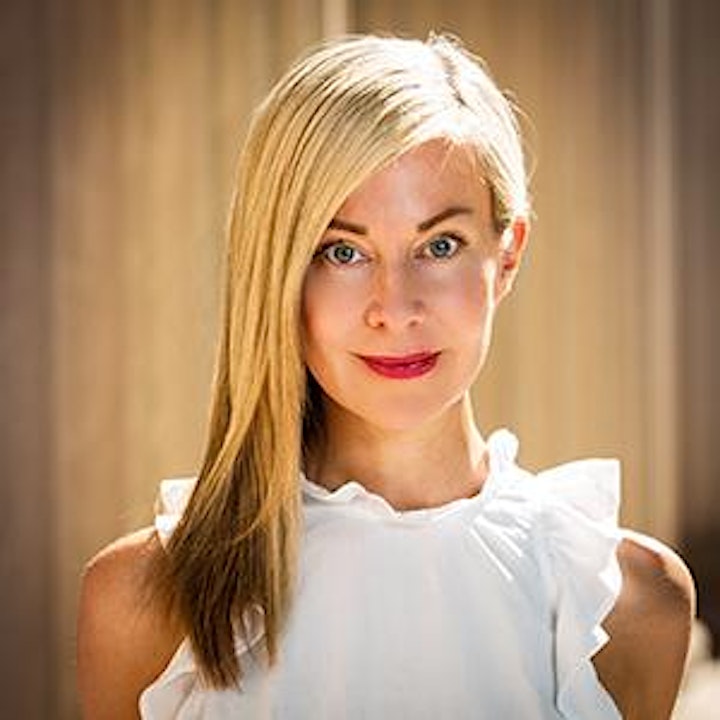 Colleen Sullivan
Ms. Sullivan is a partner and CEO in CMT Digital, a division of the CMT Group, of which Ms. Sullivan has been a partner since August 2013. As an authority in the crypto asset and blockchain space, Colleen is a thought leader regarding venture capital, legal/compliance, and the potential applications of technology.
CMT Digital is focused on crypto asset trading, blockchain technology investments, and legal/policy engagement in the crypto asset/blockchain technology industry. Their edge as an investor is a product of the synergistic relationship among the crypto assets trading and technology team; the legal, regulatory, and operations team; and the investment team. Each of these teams is highly experienced in, and interact with, different aspects of the crypto assets and blockchain technology industry and have separate networks and relationships that they bring into the overall CMT Digital structure.
CMT Digital investment portfolio includes recognized industry leaders such as Pantera Capital, Bakkt, ErisX, Bloq, Abra, Circle, Polychain Capital, BlockFi, SeedCX, and more.
• LinkedIn: https://www.linkedin.com/in/colleen-sullivan-879982a
• Instagram: https://www.instagram.com/colleensullivanklein
• Twitter: https://www.twitter.com/CMTDigitalLtd
Geoff Kasselman
Mr. Kasselman is the regional director of the FIBREE (blockchain & real estate) organization who recently left his position as executive managing director at Newmark Knight Frank. He has produced more than $1 billion in value through over 1,000 transactions in his 31 years in the commercial real estate transaction, advisory & consulting business.
Current/past customers include: ASOS, Caterpillar, DWR, Hussmann, National Association of Realtors, Cummins, Petco, PepsiAmericas, Marriott, UPS, DHL, Wrigley, USG, BAE Systems, Cardinal Health, Chicago Tribune, CSX, Tootsie Roll, CenterPoint Properties, ProLogis, First Industrial, IDI, Hyatt, Charles Schwab and many others large and small.
• LinkedIn: https://www.linkedin.com/in/geoffreykasselman
• Facebook: https://www.facebook.com/gkasselman
• Instagram: https://www.instagram.com/kgems1
• Twitter: https://www.twitter.com/Op2mize
Voice of Blockchain was created in 2018 by the Chicago Blockchain Project community. It is designed to drive adoption of blockchain and crypto assets with a primary goal of educating stakeholders on the benefits of the technology in an ethical and inclusive manner.
These stakeholders include the buyers, investors, and the builders of systems that distribute trust. It also includes society as a whole as we aim to promote viable and sustainable solutions to the worlds greatest challenges
This networking event is one month before the Voice of Blockchain Conference. Get a taste of what you can learn, make new industry friends, and receive a special discount for the Voice of Blockchain Conference.
We look forward to meeting you!
420 N Wabash Avenue (Suite 500)
Chicago IL 60611
** Beer, wine, and pizza are included with the admission to this event **