Description
DESCRIPTION
Visualized in Europe will take place on March 11 in Milan/Italy. For more information about the conference and to purchase tickets, please visit the main event website.
Registration for the satellite events that will take place on March 10 is free, but only open to ticket holders for the March 11 Visualized Milan conference. You may only register yourself for these events, no +1's, or registering others please.



---
WORKSHOP:


Creating a responsive visualization using RAWGraphs


When: Friday, March 10 | 10:30am-5pm


Led by: The RAWGraphs team, composed by Michele Mauri and Tommaso Elli (researchers at Politecnico di Milano), Giorgio Uboldi and Matteo Azzi (co-founders of Calibro studio).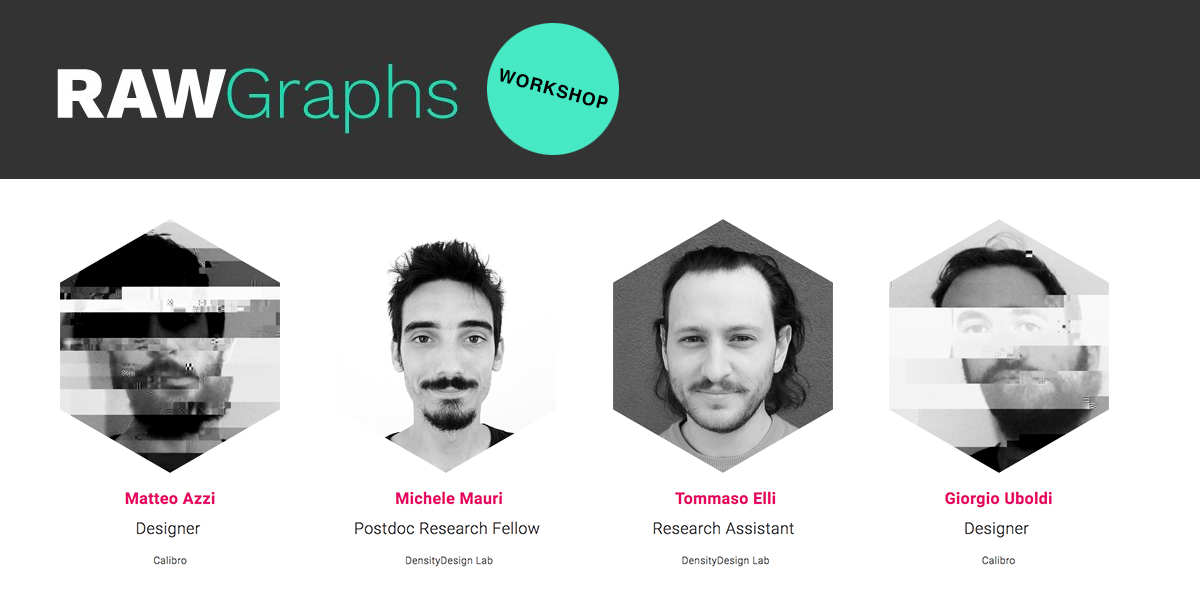 About the Workshop:
While today you can find plenty of tools to create data visualizations on the web, most of the solutions provide only afew visual models and don't provide the ability to freely modify your results. To overcome this problem we created RAWGraphs (formerly RAW) a few years ago: a web application that allows you to easily create complex and awesome visualizations but leaving the ability to modify and fine-tune it afterwards.

During this workshop we will show you how to create a visualization with the tool, modify it with vector editors (such as, Adobe Illustrator) and finally publish it on the web, optimizing the visualization in order to be readable both on desktop and on mobile devices. A basic knowledge of HTML/CSS and a good knowledge of vector graphic program are required. Remember to bring your own laptop.


About the Workshop leaders:
All trained at DensityDesign lab (Polytechnic University of Milan), the four workshop leaders are involved in the exploration of new ways to visually present and engage with data. Matteo and Giorgio, after the academic experience, started their own studio, Calibro, focused on digital tailored data–driven experiences and research. Michele and Tommaso are still part of the research lab, where they teach and develop projects about the most disparate data sources.


---

INAREA OPENING RECEPTION:


When: Friday, March 10 | 6pm onwards


Our partners and supporters Inarea – an Italian branding agency – are going to host an intimate pre-conference gathering at their studio in Milan where presenters and attendees get the chance to meet and connect. We're big fans of making it feel less like a conference, so this will be a fantastic opportunity to meet like-minded creators in a beautiful and casual environment. Obviously there will be some more exciting surprises for everyone who comes to the opening reception,. so be there - it'll be fun!