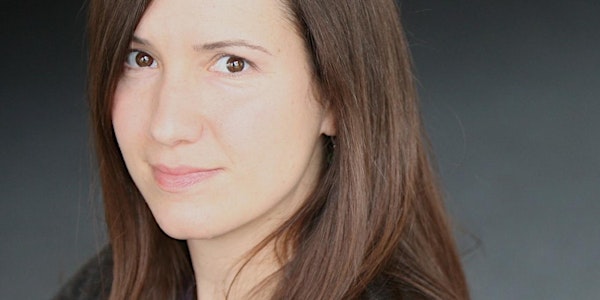 "Visiting Hours" by Jami Brandli
Join us for a reading of PLAY LA writer Jami Brandli's newest play "Visiting Hours"! Presented by Skylight Theatre Company.
When and where
Location
The Los Angeles Theatre Center 514 South Spring Street Los Angeles, CA 90013
About this event
A reclaiming of the Persephone myth, now set in a psychiatric hospital, Visiting Hours follows the arduous journey of Stephie Green, a middle-aged music teacher who must break free from her complicated past in order to be reunited with her family.
Written by Jami Brandli
Produced by Skylight Theatre Company
Directed by Ann Hearn Tobolowsky
Cast
Meeghan Holaway, Dawn Didawick, Jonathan Nichols, Ben Solenberger, Lucy Evans-Rippy, Dor Gvirtsman, Taylor Gilbert, Rhonda Aldrich
JAMI BRANDLI's plays include Technicolor Life, S.O.E., M-Theory, Sisters Three, Through the Eye of a Needle, Medusa's Song, O: A Rhapsody in Divorce, and BLISS (or Emily Post is Dead!)—named on The Kilroys List and a LA Times Critics' Choice. Her work has been produced/developed at New Dramatists, New York Theatre Workshop, The Women's Voices Theater Festival, Inkwell Theater, The Road, Chalk Rep, Moving Arts among other venues. Selected awards: John Gassner Memorial Playwriting Award, Holland New Voices Award, Ashland New Plays Festival, Aurora Theatre Company's GAP Prize, 2019 Humanitas PLAY LA Prize. www.jamibrandli.com
The Skylight Theatre Company expands the boundaries of mainstream theatre through the telling of relevant and more inclusive stories. A vibrant family of artists, STC discovers, develops and produces new works, introduces plays new to Los Angeles, and educates and nurtures the people that create them. Dedicated to diversity, equity and inclusion in our work and the people we work with, we make stories come to life.
ANN HEARN TOBOLOWSKY (Director): Last season, two world premieres, Forever Bound by Steve Apostolina, and at The Road Theatre, Jami Brandli's Through the Eye of a Needle. This year: The Favorite by Joe Correll and upcoming for Spring 2020, Incident at Our Lady of Perpetual Help by Katie Forgette. Also at the Road Theatre, Anatomy of a Hug, and at their Summer Playwright's Festival 2015-19: A Shonda, Unbound, The Specials, The Gift and The Night We Bombed Lincoln Towing. At Theatre 40: Bus Stop, Holy Days, Driving Miss Daisy, Another Part of the Forest.