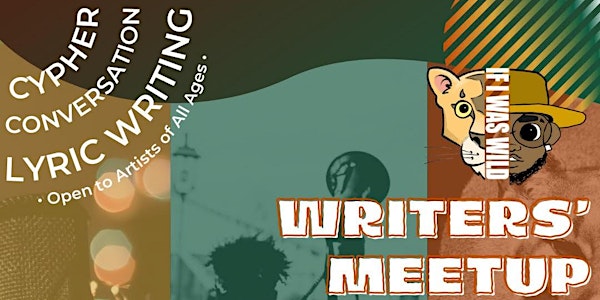 Virtual Writers' Meetup for #IfIwasWildChallenge
Sharing this opportunity for artists of all ages. A chance to utilize lyrical talent to win a prize package worth more than $3,000.
About this event
About the Event
If you're an artist of any age and have lyrical talent, zoom with us for a Writers' Meetup for the #IfIwasWildChallenge that is connecting the causes of wildlife and human survival. ✊
This is for a National Competition Open to All Artists 🎶 . The winner will get a prize package worth more than $3,000!
Including:
$1,000 Cash, a 3 day all expense paid trip to L.A. to perform at the #IfIwasWild Launch, featured in the song and music video promoted nationally (produced by us :)..and more.
Hear more about the opportunity, network with other artists, share ideas, get feedback on your #IfIwasWild verse, and then we'll top it off with a Freestyle Cypher guided by FlowFam.
FlowFam® is a movement where personal development meets the art of the spoken word. Through FlowFam® spaces, people access their creative potential, deepest truths, and experience human connection unlike anywhere else.
Come through and have a convo with us!
Learn more / Enter the Challenge at www.IfIwasWild.com