Description
PARTICIPATION IS LIMITED TO 150 ATTENDEES. IF THE EVENT IS SOLD OUT, PLEASE ADD YOUR NAME TO THE WAITLIST TO RECEIVE A LINK TO THE SESSION RECORDING ONCE IT IS POSTED.
An Online Training brought to you by Michigan Air Products to keep our customers and construction industry informed and connected during this uncertain time.
TOPIC: Advanced Lab Application & Design presented by Antec Controls & Greenheck (2 PDH AVAILABLE)
Please join us as we provide advanced HVAC design training for lab spaces focused on conditioning air for comfort and room pressurization.
The courses are intended to be an advanced training session and participants should understand basic room pressurization theory, fume hood basics, and temperature control sequences for these applications.
AGENDA:
We are providing multiple sessions to accommodate schedules.
Thursday 4/16 we will host an AM & PM session and on Friday 4/17 we will host a 2-hour event in the AM.
Please join as your schedule allows.
Thursday, April 16th 10:00 AM - 11:00 AM ET: Antec Controls presents Lab Air Valves, High Accuracy Terminals, & Dynamic Control Sequencing

Thursday, April 16th 2:00 PM - 3:00 PM ET: Greenheck presents Laboratory & Fume Exhaust Fan Systems

Friday, April 17th 9:00 AM - 11:00 AM ET: Greenheck presents in the 9:00 Hour & Antec Controls will present in the 10:00 Hour
---
SESSION & PRESENTER INFO

Lab Air Valves, High Accuracy Terminals and Dynamic Control Sequencing
Proper application for each type of Valve
Common Lab designs using Air Valves
Common mistakes when selecting Valves
Valve operation demonstration
How to specify accuracy, calibrations, startup
Requirements for room monitoring, alarming and adjustment
Common control sequences in lab spaces
How to specify control sequences, who's responsible for them, and testing for control accuracy during commissioning and after
Common ways to monitor lab spaces and what devices should be used for specific applications
Overcoming common problems when commissioning lab projects
David Enns, PE
Business Development Specialist,
Price Antec Controls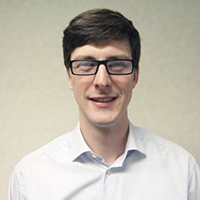 David has a B. SC. from the University of Manitoba. He has been with Antec Controls for 7 years and specializes in a control and monitoring of critical spaces including laboratories and healthcare.

Laboratory and Fume Exhaust Fan Systems
System basics including virtual lab demo
Overview of exhaust fan styles
Energy saving options
Preventing acoustical/vibration issues
Windloading and guy-wires
New tools to support/simplify lab design
Lab fan control strategies and new Vektor Control packages
Matt Gaedtke
Segment Manager of Lab & Fume Exhaust Systems,
Greenheck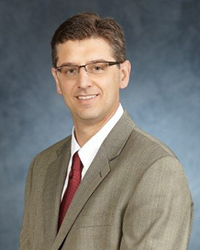 Matt has a BS in Mechanical Engineering from the University of Wisconsin, Madison and an MBA from University of Wisconsin, Oshkosh.
Matt participates on ASHRAE TC9.10 Laboratory Systems, is a member of NE Wisconsin ASHRAE, and is Chairman of AMCA International's statistical program. Matt has 25 years' experience in sales, marketing, and applications in the HVAC industry and has presented on a variety of HVAC subjects including fan fundamentals, laboratory/hospital exhaust systems, enclosed parking facility exhaust, ammonia exhaust systems, and fan efficiency.