About this Event
Our event is designed for developers.
At Talks.dev, we have 3 great tech speakers talking about topics that interest you. In between each talk, you have the opportunity to network with other developers and companies who are hiring in your city.
Are you a Company that wants to meet developers, or a potential future speaker? Apply to attend by clicking here
This event is relaxed and fun, encourages conversations, and gives you the opportunity you've been looking for-- meet interesting startups and companies, hear interesting tech talks, and network with other experienced developers.
Find out more about what we do -- www.talks.dev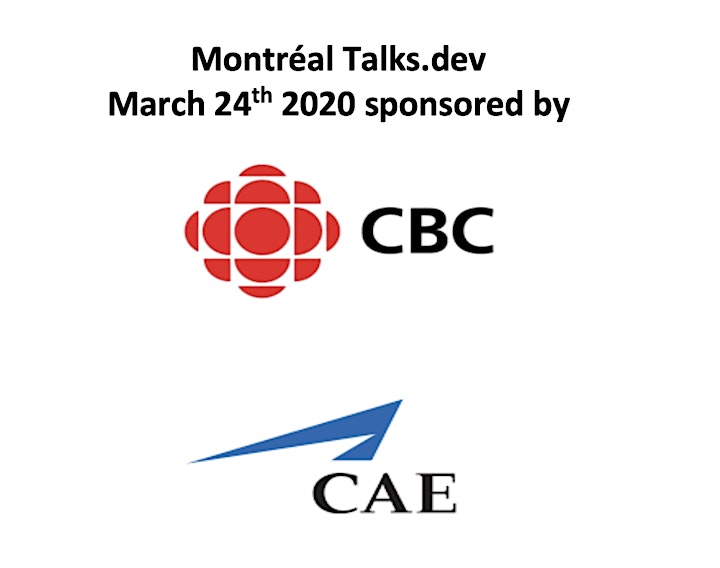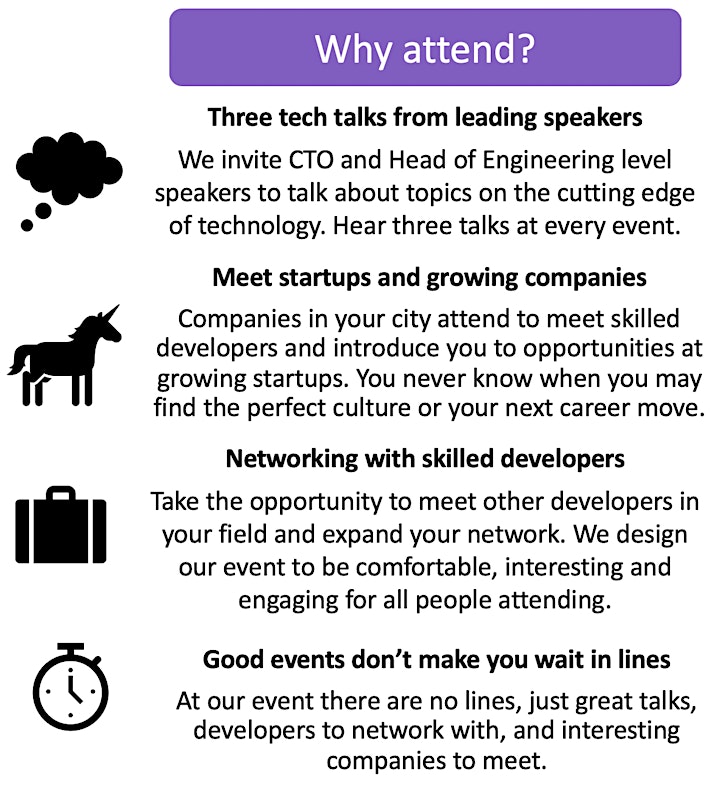 Agenda
We have interesting talks, small-group discussions and of course plenty of time for you to network with other engineers and meet companies interested in telling you about their projects.
We design our event to offer value to engineers... We're not at all like a boring "recruitment fair". That's why high quality, experienced developers attend our events and every event is sold out :-)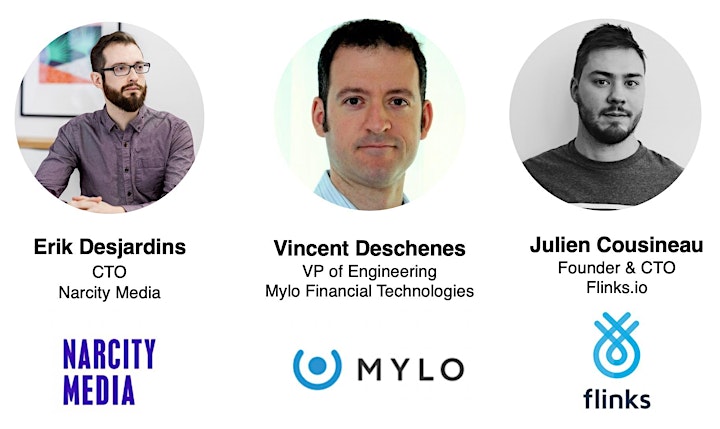 6pm - 6:30pm Virtual Networking with companies and other developers
6:30pm - 6:45pm Sponsor talks
6:45pm - 7pm Talk 1: "Understanding Your Dependencies" by Erik Desjardins, CTO at Narcity Media.
The real cost of dependencies
How to integrate dependency check in your analysis
A real-life experience that saved 85% of the server costs of Narcity Media
A technological entrepreneur, Erik has been leading Narcity's development team as the Chief Technology Officer since 2014. His industry experience, passion, talent and eye for innovation is clear in every move he makes within his role, and has come across most clearly in his custom-developed CMS, Lilium. Launched in 2017 exclusively for Narcity, today, Lilium is in its fourth version and is available on GitHub as an open-source program.
7pm - 7:15pm Small Group Discussions, Virtual Networking with companies and other developers
7:15pm - 7:30pm Talk 2: "How Mylo evolved from Serverless to Monorepo" by Vincent Deschenes, VP of Engineering at Mylo Financial Technologies.
Complexity of maintaining microservice architecture as a startup matures
What are Monorepos and how do they address the code complexity problem
How did we handle the transition and see the evolution in our future
Vincent has over 20 years experience as a developer, and as a product development leader at companies like Mylo Financial Technologies, Videri, and Electronic Arts. Focused on technology and development in small and large high tech companies. Experienced in enterprise SaaS product development, mobile gaming, cross-platform portability and productivity enhancements ranging from code level optimization to development team direction.
7:30pm - 7:45pm Small Group Discussions, Virtual Networking with companies and other developers
7:45 - 8pm Talk 3: "Using Financial Data to build apps in the Modern Open Banking Era" by Julien Cousineau, Founder & CTO at Flinks.io.
Where to access open banking data sets
Use cases that have had past successes with financial data
What you cannot do and why, and what I foresee in the future
Julien Cousineau is founder and CTO of Flinks, the leader in financial data in Canada. Before launching Flinks, he was a senior tech consultant for Desjardins. He also cofounded a tech startup in the aggregation of data in the music industry, where he built technologies that scraped thousands of data sources daily.
8pm - 8:15pm Small Group Discussions, Virtual Networking with companies and other developers
8:15pm - 9:30pm "Meet a Startup" networking with growing companies
*Startups and established companies have virtual "table" sessions and meet anyone interested!
9:30pm Event Ends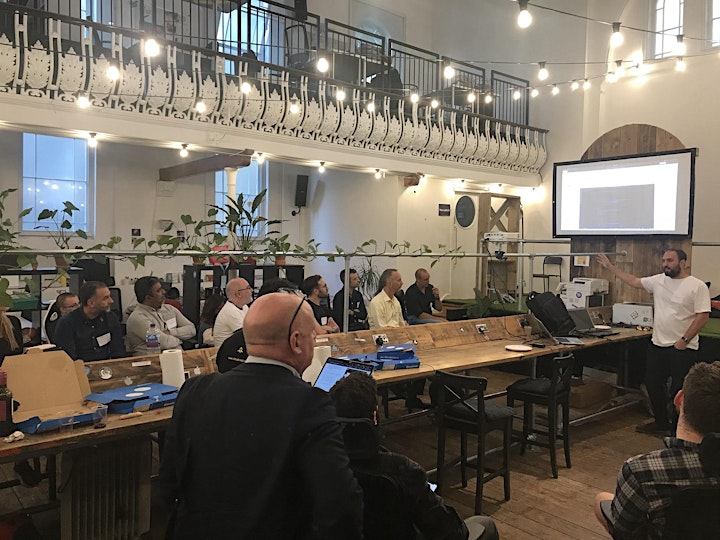 Experienced Team
Andrew Bott, Founder of Talks.dev and HiredEvents, has led hundreds of technology events over the last 4 years, working with established companies like Amazon, Microsoft, IBM, TD Bank and GE Digital. Our team has put on successful events for fast-growing startups like Credit Karma, Moz, Boku and over 1000 other companies around the world! We know events and would love to help you meet your goals.
Email for questions: andrew@hiredevents.com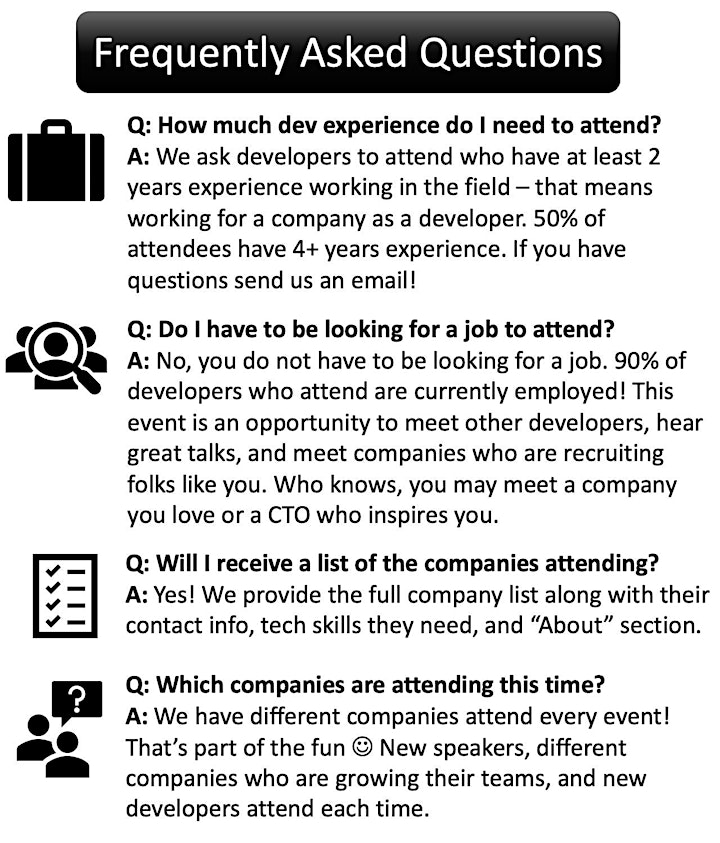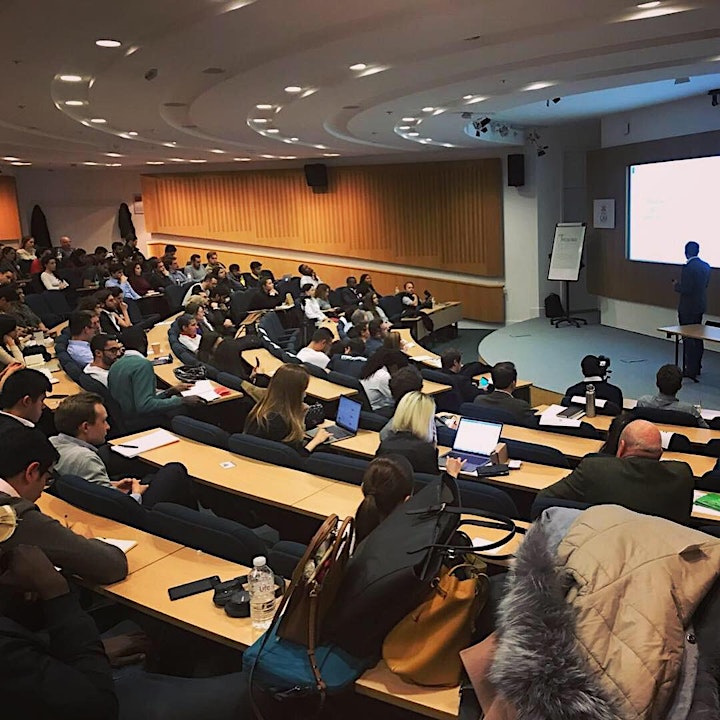 Date and Time
Refund Policy