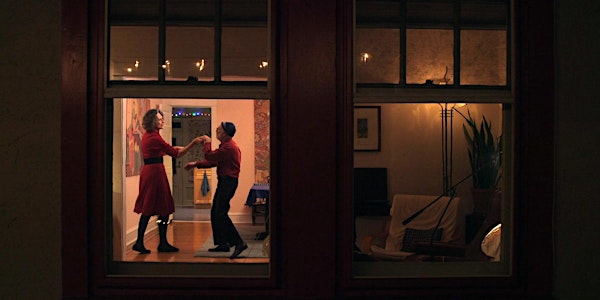 VIRTUAL SCREENING AND FILMMAKER Q+A: ART SHORTS
Virtual Screening, Art Talk & Q+A - Art Shorts
About this event
FILMS AVAILABLE TO STREAM (FREE) OCTOBER 9-16.
Once registered, you will receive a link for the film and access to Zoom Art Talk and Q+A on October 9th. 
Don't Foil My Plans: Justin, an artist with autism in his mid-twenties, wants to pursue an independent life. But what appears simple on paper is not so easily realized. While learning social norms and professional etiquette, Justin learns to navigate an unpredictable future.
Moment to Moment: Carl and Susan, husband and wife, scientist and artist, navigate the challenges of Carl's Alzheimer's diagnosis.
Revel in Your Body: Experience the joy of flight with Alice Sheppard and Laurel Lawson.
Accommodations: The film features Open Captions and an Audio Description version.
FREE Art Talk on OCTOBER 15, 7:30PM EDT
Therapists from the Art Therapy Studio will discuss their work with Veterans with dementia and Alzheimer's and the importance of art for their care. The conversation will have a brief introduction to Art Therapy and the therapeutic benefits of art.
Attendees will be given an event link and code to register for a free art therapy session 7 p.m. Oct. 22. The art therapy session on the 22nd will be limited to 10 people.
FREE FILMMAKER Q+A OCTOBER 15, 8:00PM EDT
The free filmmaker Q+A features:
Mike Attie – Director, Moment to Moment
Laurel Lawson – Choreographer/Dancer, Revel in Your Body
Ben Stamper – Director, Don't Foil My Plans
Justin Canha – Artist, Don't Foil My Plans
Maria Teresa – Justin's Mom, Don't Foil My Plans
Nicole Turon-Diaz – Coach, Don't Foil My Plans
Accommodations: ASL interpreting and CART will be provided for the filmmaker Q+A.