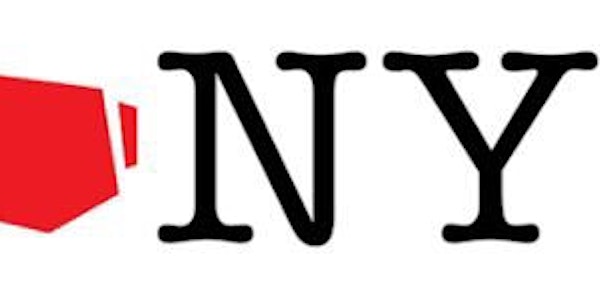 VIRTUAL REALITY FOR PRODUCERS: HOW TO CREATE AND DELIVER FOR THE NEW CONTEN...
Location
NYU DATA FUTURE LAB 137 Varick Street, 2nd Floor New York City
Description
THE VR/AR ASSOCIATION, NEW YORK CHAPTER
PRESENTS
VIRTUAL REALITY FOR PRODUCERS:
HOW TO CREATE AND DELIVER FOR THE NEW CONTENT FRONTIER
WEDNESDAY, FEBRUARY 15, 2017
7:00 to 9:00 PM
NYU DATA FUTURE LAB
137 Varick Street, 2nd Floor
New York City
OVERVIEW
Virtual reality – or, the latest iteration of the technology - had a strong market presence in 2016, with releases from Oculus Rift, HTC Vive, Samsung Gear, and Sony PlayStation. While the hardware platforms that power VR experiences showed themselves to be stand-alone drivers of entertainment, it was the lower-end side of the VR market that took off, with Google Cardboard and related WebVR experiences driving excitement.
At the heart of the VR experience is a core group of producers who, on a global basis, are leveraging early funding from state organizations, as in France, as well as major media firms, in Canada and the United States. As with high-definition video, a small but passionate group of production companies have taken on the task of defining the early grammar of VR. Teams such as RYOT have created immersive journalistic VR experiences, while Felix & Paul Studios have delivered high-end commercial experiences. Dozens of small shops – from datavized to Azimyth – create new worlds for clients daily.
The Consumer Technology Association (CTA) estimates that by 2020, the overall VR market will be somewhere between $50-150 billion. As VR content moves onto mobile devices and cost-effective headsets at an increasing pace, producers will be in greater demand for new forms of immersive storytelling.
Speakers
Kris Kolo, NYC Chapter President & Global Executive Director, VR/AR Association
Kris manages the Association's global initiatives such as the Industry Committees, over 20 Chapters across the world, theDirectory (which has over 3000 organizations registered). The Association is dedicated to driving smart growth for the industry and connects leading solution providers with brands & customers.
Alissa Crevier, global head of partnerships, Littlstar
Alissa Crevier maintains partnerships for Littlstar, creating channels for Showtime, Disney, Discovery, Nat Geo, Wall Street Journal, ABC, and others. She previously held executive positions with PledeMusic and Spotify.
Christian Egeler, director of VR/AR product development, Verizon envrmnt
Christian Egeler manages and develops disruptive products in the field of AR/VR for Verizon Labs, managing business development, user interface, VR design, and engineering for one of the industry's few end-to-end immersive experience studios.
Paul Cheung, director of interactive, Associated Press
Paul Cheung is the director of interactive for the Associated Press, where he oversees AP's portfolio of digital innovations and revenue-generating products including interactive, print and broadcast graphics, mobile app, digital news sites and two Knight Foundation funded projects.
Moderated by Chris Pfaff; PGA New Media Council member and CEO, Chris Pfaff Tech Media
A former board delegate of the PGA New Media Council from 2006-2013; former PGA New Media Council vice chairman, and former PGA Board of Directors delegate, Chris has been a PGA New Media Council member since 2004. He leads a consultancy – Chris Pfaff Tech/Media LLC – that represents some of the leading service providers, audio/video technology firms, networking vendors, and media companies in the world. A veteran of the venture world, Chris helped launch more than 20 ventures from the Lucent New Ventures Group, including iBiquity Digital; Flarion; Lucent Digital Video, and GeoVideo Networks, among others. In addition, he has helped launch AT&T's Internet strategy; the Viacom New Media division of Viacom, Inc.; Sony Electronics' Digital Betacam format, and Sharp Electronics' LCD product division, among others. Chris is also an Advisor to the NYC Chapter of the VR/AR Association.
About VRARA
The VR/AR Association (The VRARA) is an international organization designed to foster collaboration between innovative companies and people in the virtual reality and augmented reality ecosystem that accelerates growth, fosters research and education, helps develop industry standards, connects member organizations and promotes the services of member companies. To become a member, see membership details here.