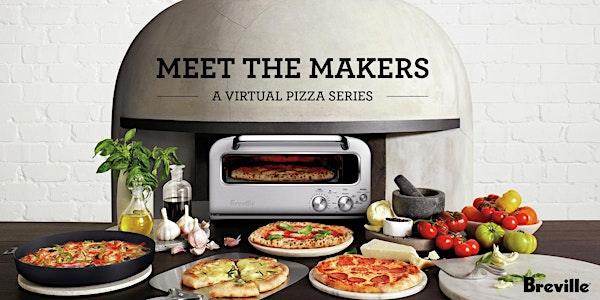 Virtual Pizza Tour Stop #1: Thin & Crispy with Anthony Falco
Join us on a pizza tour to meet the makers in a virtual series highlighting different genres of pizza from our pizza pro partners.
About this event
Breville presents exclusive virtual pizza demonstrations + live Q&A with local legend pizza makers from around the world. Each stop will be guided by Scott Wiener, a pizza expert, who runs the famous NY based Scott's Pizza Tours and founder of Slice Out Hunger. Every Friday, tune in to meet pizza pros and get an in-depth view into their story and craft. From the New York Slice, Chicago Deep Dish, to the Margherita and so much more, you will learn the tips behind making each of these pies from the comfort of your own home.
All ticket proceeds are shared among our class hosts as they join efforts to benefit the small pizza businesses. So go ahead and sign-up...let's make some (Instagram worthy) pizza!
Tour Stop #1 - Thin & Crispy Pie with Anthony Falco
We'll be starting our tour on the east coast in the big apple, New York, with International Pizza Consultant Anthony Falco. Master of many types of pizza and known all over the globe, for this class, we'll focus on his mouthwatering Thin & Crispy style pizza.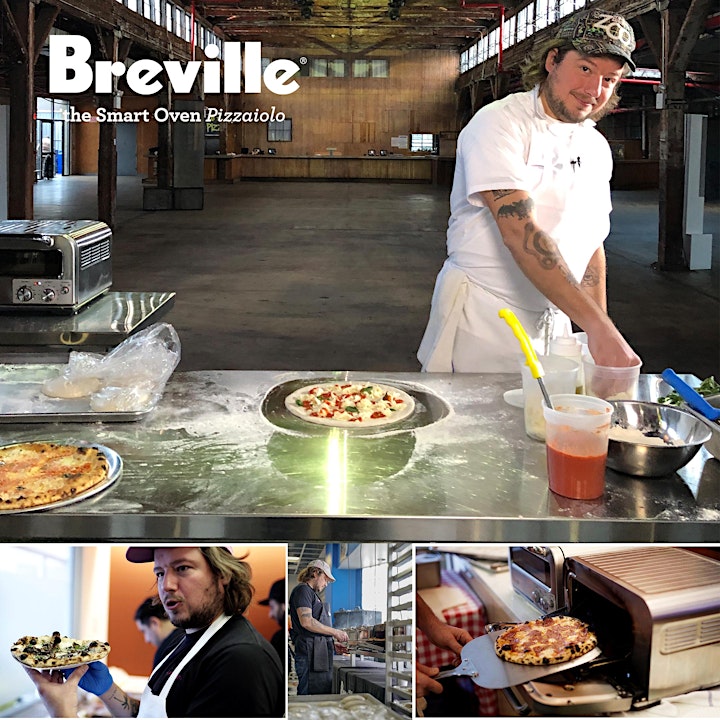 About the Class Host
ANTHONY FALCO first learned pizza making from his Sicilian grandmother. After starting his career as a web designer and internet entrepreneur in high school, he traveled the world, re-igniting his passion for food. At the age of 22, he opened his first restaurant in Seattle, a tiny pomme frite shop in the world famous music venue Neumos, on Capitol Hill. These two failures in entrepreneurship prompted him to move to New York where he met and worked with some bartenders who were about to open Roberta's Pizza. He learned and perfected his pizza techniques there. He also cooked wood-fired Italian and American food under Nate Appleman (James Beard winner and Pulino's chef) and Jean Adamson (Vinegar Hill House). Falco worked at Roberta's for nine years and was involved in many aspects of the restaurant with a focus on all things pizza, as Pizza Czar. Since leaving Roberta's in 2016, Falco has consulted all over the world. He and Breville have been collaborating since June 2018 on the successful launch of the Smart Oven Pizzaiolo. He resides in Williamsburg Brooklyn with his wife and two sons and is currently the most well-known International Pizza Consultant in the world.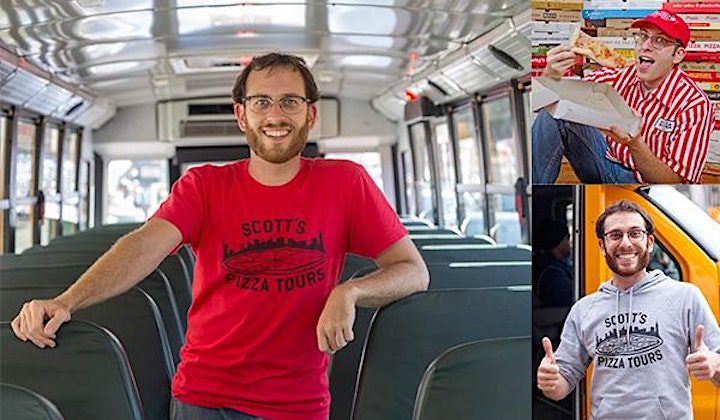 About your Virtual Tour Guide
SCOTT WIENER is a full-time pizza enthusiast and expert on the history, science and culture of pizza. He founded Scott's Pizza Tours as a way to teach the deeper story of pizza, is an award winning column for Pizza Today Magazine, judges pizza culinary competitions and has been featured on many media outlets such as New York Times, Travel Channel, Cooking Channel, Food Netowrk and more.
Recipes to Follow Along
Want to make this dough at home? We'll be sending out a recipe you can replicate at home perfected especially for the Breville Smart Oven Pizzaiolo following the live demo. Or you can follow Anthony Falco on Instagram (@millennium_falco) and look for his Thin & Crispy dough step-by-step instructions on his highlights.
Join Us for Additional Tour Stops:
5/15/20: Master Chicago Style with Leo Spizzirri
5/22/20: Che Fico Signature Style with David Nayfeld
5/29/20: New York Style with Laura Meyer
6/5/20: NY Inspired Jerk Chicken Pizza with Nicole Russell
6/12/20: Detroit Pan Style with Derrick Tung
Check back for updates as we continue to partner with pizza pros.