Are you currently managing or planning to manage Phragmites within the Great Lakes basin? Consider attending this remote PAMF training!
About this event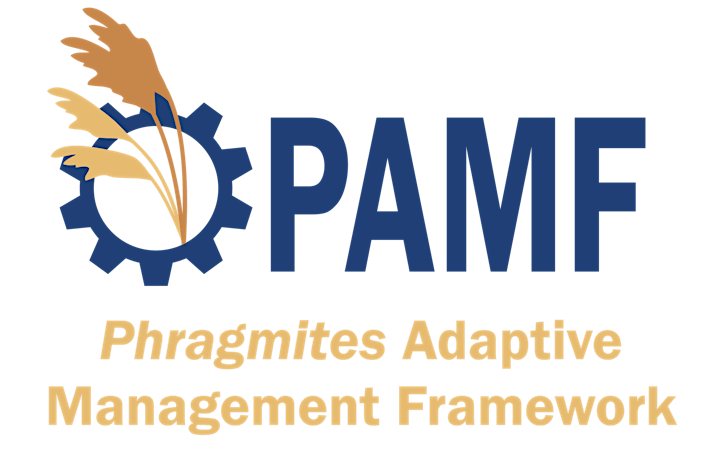 Are you currently managing or planning to manage Phragmites within the Great Lakes basin or in neighboring watersheds within Great Lake States or Provinces? If so, consider participating in the Phragmites Adaptive Management Framework (PAMF) and do your part to improve the effectiveness and efficiency of Phragmites management.
What is PAMF?
Non-native Phragmites is managed using a suite of conventional approaches (e.g., herbicide, cutting/crushing, flooding, burning), but these approaches aren't getting the job done at the landscape scale. They are resource intensive and differ in effectiveness, largely because there are uncertainties about how the plant responds to treatment given site-specific conditions and variations in how managers apply treatments.
To address these challenges, the Great Lakes Phragmites Collaborative developed an adaptive management strategy called the Phragmites Adaptive Management Framework (PAMF). In short, PAMF is a free program that utilizes participatory science to provide data-driven Phragmites management guidance via an adaptive management framework. What that means is that we have established a way to learn from what Phragmites managers are doing and turn that data into annual guidance to help those managers make effective and efficient Phragmites management decisions.
PAMF is designed to give you data-driven management guidance based on the specific level of infestation found on your management site. PAMF allows anyone managing Phragmites within the Great Lakes basin to enroll and receive data-driven guidance. Currently, everyone from state and federal land managers all the way to private citizens that are struggling to manage Phragmites in their yards have enrolled in PAMF. Check out our website for additional information: https://www.greatlakesphragmites.net/pamf/.
Why attend this remote training?
If you are interested in contributing to and benefiting from the collective learning process, attend a PAMF training or contact the PAMF coordinator at pamf@glc.org to get started. This training session will give a complete background on the program and provide you with the tools you need to enroll and monitor your management units as part of PAMF. We estimate the annual time commitment of participating in PAMF to be approximately 3-5 hours/site, with the benefit gained well worth the investment of time!
This training will not show you how to manage Phragmites or go over specific management implementation techniques. Rather, we will spend our time walking through the PAMF program so that you are able to collect data appropriately, receive effective and efficient management guidance, and contribute to the collect learning of Phragmites managers across the basin.