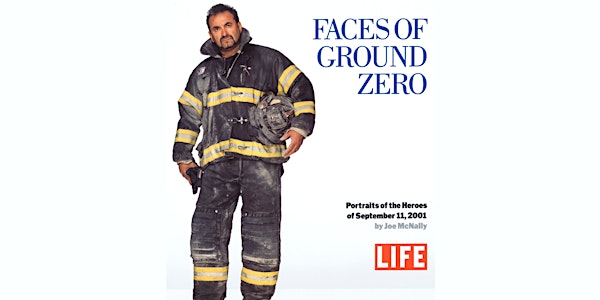 Virtual Lecture: The Faces of 9/11: Portraits of Heroes
Join us for a virtual lecture with Joe McNally, internationally acclaimed and award-winning photographer, as he discusses his photography.
About this event
Please go to https://quickcenter.fairfield.edu/thequicklive/index.html to watch this event live on September 23rd at 3:00 p.m.!
Join Joe McNally as he discusses his photography and his series "Faces of Ground Zero: Portraits of the Heroes of September 11, 2001".
Learn more about Joe McNally and his work here.
This event is presented in partnership with the College of Arts and Sciences as part of the Fairfield University 9/11 20th Anniversary Programs.
Image: © 2021 Joe McNally. All Rights Reserved.