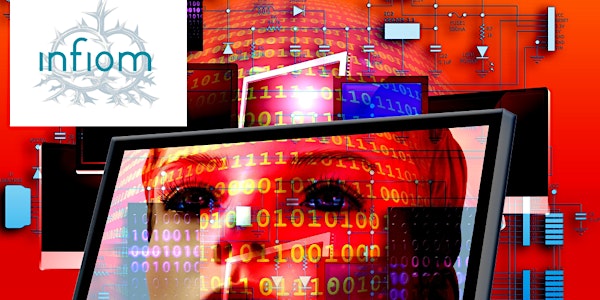 Multiple dates
Virtual Infiom Salon -- Enter Metaverse, Web3 and Generative AI!
Share your knowledge in Virtua Infiom Salon about major trends and players in the Generative AI, Metaverse, and Web3.
Date and time
January 6, 2021 · 12:30pm - January 31, 2024 · 11am PST
About this event
Infiom Salons are more than just events; they are vibrant and inclusive communities that foster connections between Fortune 500 companies and rapidly emerging disruptive technology ventures. At this extraordinary gathering, we bring together industry leaders, innovators, and pioneers in the fields of Decentralized Finance (DeFi), Non-Fungible Tokens (NFTs), Metaverse, Decentralized Autonomous Organizations (DAOs), Metaverse, Web3 and Generative AI.
Infiom Accelerator, in collaboration with disruptive technology accelerators, investors, and global Fortune 500 companies, is dedicated to propelling the growth of the next generation of the Internet ecosystems. Through a range of initiatives such as local and Virtual Infiom Salons, BNB Chain X Infiom Founders Academy, interactive Clubhouse discussions, a weekly AI-powered newsletter, and our proprietary digital media network, we strive to empower and connect the key players shaping the future of disruptive technologies.
Join us at the Infiom Salon as we bring together pioneers, thought leaders, and disruptors at the forefront of the Web3, Metaverse, and Generative AI revolution. Together, we will uncover insights, forge meaningful connections, and shape the future of disruptive technologies.
Infiom Salon Agenda -- Co-Produced with Continuum Market
Welcome Address --
Mariana Danilovic, Founder and CEO, Infiom, LLC
Kristina Bruhahn, CEO, Continuum Market
Presenting Companies --
(1) Adryenne Ashley, Founder, Sly Ventures
(2) Sean Anderson, CGO (Growth), Good Block
(3) Bill Inman, Co-Founder, TWIN Protocol
(4) Craig Handley, Founder, SocialClose
(5) Adam Russell, Co-Founder, REV3AL
(6) Osler Hutson, Founder, AgentChain
11:00 am to Noon -- INTERACTIVE SEGMENT -- Meet Our Presenters and Team Members for Q&A Discussion in the Clubhouse
Bring your questions and your 60 second pitch about your Company for the round-table discussion. Our Speakers and producers want to meet you!
Adryenn Ashley, a renowned figure in the blockchain and Web3 world, hosts the globally broadcast television talk show "Minting the Future." She is also an award-winning and best-selling author, with her upcoming book of the same title focusing on the potential, pitfalls and perils of NFTs to build communities and drive mainstream adoption of blockchain technology, Web3, and the Metaverse.Now taking her global network of female founders to Venture Capital with Slay Ventures.
Sean Anderson, CGO (Growth), Good Block
Over the past 25 years Sean has focused on developing teams and creating great communication. Sean is passionate about helping organizations hone their message, create their Business Development strategies and raise capital. He has been called upon to help companies such as The Ghannad Group, Weber Consulting, Video Narrative, GoodBlock, Telos and the UX Network find their voice and build strategies that propel them forward to their next level. His unique set of skills as both a creative and a closer have allowed him to lead teams and organizations into spaces of growth both financially and functionally.
https://www.linkedin.com/in/billinman/
https://www.linkedin.com/in/globalresourcebroker/
https://www.linkedin.com/in/osler-hutson/
https://www.linkedin.com/in/craighandley/