About this Event
In this in-depth, 4 half-day live online training (10 am - 2 pm EDT), you will learn the front-end skills you need to build modern, responsive large-scaled websites
*Get $250 off with our End of Summer Sale!
Front-end development is a critical aspect of software development. This is why the demand for skilled front-end developers keeps growing.
Join us to learn the skills and principles for building interactive, scalable, and responsive user experiences that can be applied to any platform you work with. This course also offers students a wide range of guidance, tips, and practices to build or enhance your web projects.
This course was formed by the front-end team at Mediacurrent who have worked on brands like NFL, NBA, WWE, The Weather Channel, and more.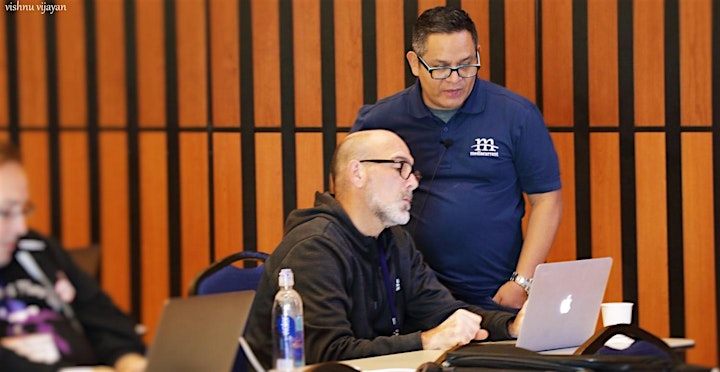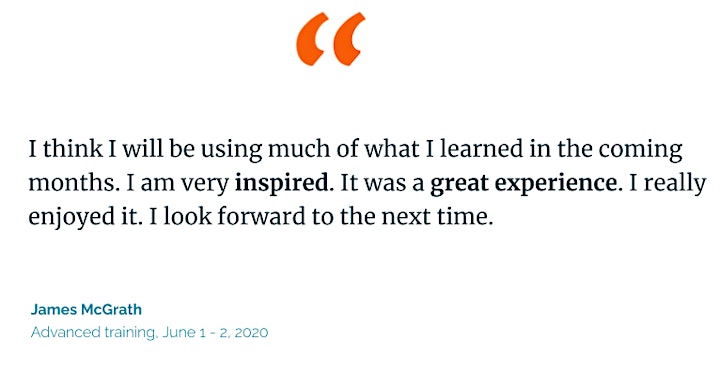 Syllabus
In this hands-on virtual course, you will learn the latest trends and practices and become a skilled front-end developer capable of working on any project size. In this course, you will learn through hands-on exercises:
HTML5
CSS3
Practical JavaScript ES6
Responsive Design including Mobile First
Accessibility best practices
Performance practices
Modern front-end workflows
And more!
Learning Objectives
Fundamentals of web development from a front-end perspective
Setting up and organizing a new project
Tools used when developing modern web applications including tools for improving your workflow by automating repetitive tasks
Hands-on experience with HTML, CSS, and some JavaScript
Building flexible and responsive websites
Building websites that provide an enhanced accessibility experience
How to identify and troubleshoot code bugs
Who This Course is For
Experienced developers looking to level up their skills
The role of a front-end developer has evolved and become complex. If you've been using your current workflow and practices for a while, this course will expose you to modern trends and tooling used in today's standards.
Beginners looking to become a better front-end developer
If you are only starting as a developer, your timing could not be better. There are a number of resources, tools, and exciting technologies available making it a great time to learn and become a front-end web developer.
What You Can Expect From This Course
Best practices and standards are at the core of our teaching; you will be exposed to the latest trends, processes, and tools used on today's web development to build responsive, accessible web interfaces. At the end of the course, you will understand how to write semantic and accessible code that is performant and easy to maintain long term.
Prior to training
Our team of trainers put a lot of effort into making sure your training experience is successful before you step foot in the door (or in these days of distance learning, before you log into the training platform). We provide guidance and support to ensure you are ready for training with your local environment and answer any questions you may have. In addition to providing a detailed set of instructions for setting up your local environment, we hold a virtual call, prior to the training day, to assist anyone who needs help with their local setup.
During training
You have our team at your disposal to answer questions and help you if you get stuck. You will be able to ask live questions and discuss issues related to the topic at hand. If necessary, you will be able to share your screen to help you debug your issues so other students can benefit from this opportunity to learn something new.
After training
In addition to providing you with world-class training material that can be accessed at any time, even after training has passed, we share the recordings of each lesson. This is a great way to reference the training at your own pace afterward.
Course Requirements
A computer with the latest version of NodeJS installed
A GitHub account
Familiarity with using the command line is helpful
Basic knowledge of writing simple HTML tags
Basic understanding on how to write CSS
JavaScript knowledge is helpful but not required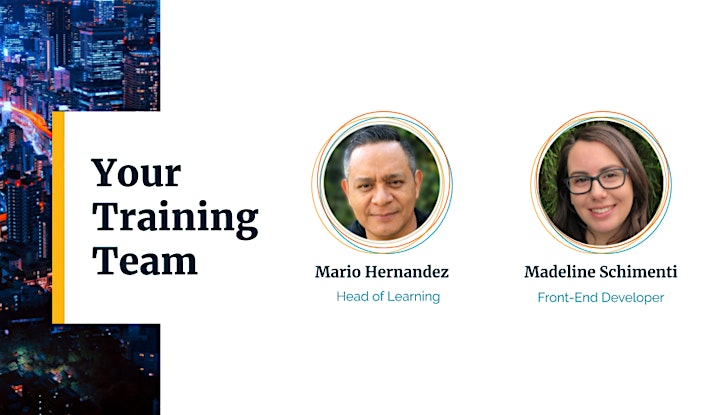 About the Trainers
Mario Hernandez
Lead trainer Mario Hernandez is a regular speaker and trainer at tech conferences with over ten years of experience as a front-end developer. His credentials include conducting a series of in-person component-based development training workshops at DrupalCons throughout America and Europe in addition to a recently published ebook: Component-Based Theming for Drupal 8 & 9.
Madeline Schimenti
Madeline is a front-end developer with over two years of Drupal experience. Her skills range from Web Accessibility to SEO, which makes her the total package for Mediacurrent's training support. She has managed content and SEO efforts as well as many aspects of Web Services from design to development, but she has most enjoyed front-end development. Her certifications include an MTA: HTML5 Application Development Fundamentals.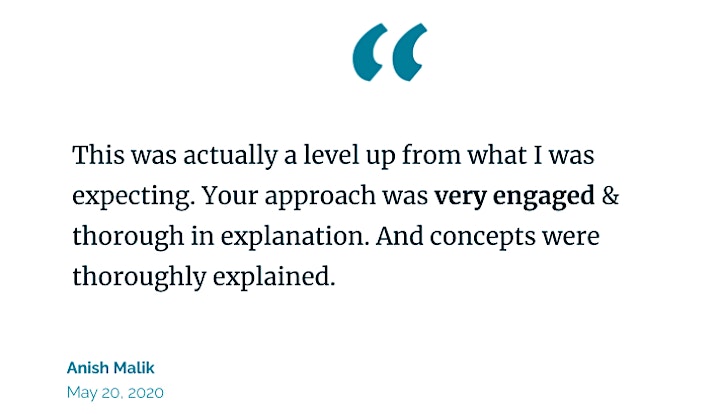 Date and Time
Location
Refund Policy