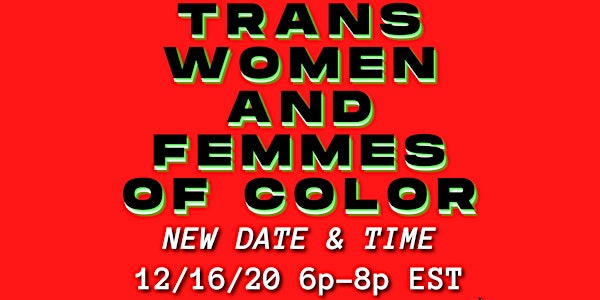 VIRTUAL DEFENSE TRAINING for TWOC
Security is essential.
About this event
As we approach the end of 2020, this year has been the deadliest for trans women of color, particularly Black trans women.
Boston GLASS is hosting a virtual self defense training specifically for trans women and femmes of color, facilitated by Impact BOSTON.
While this does not serve as a resolution for the genocide against trans people, this is one way we can foster vigilance and security within our community.
NOTE: IMPACT BOSTON and BOSTON GLASS has solidified a new date and time! The workshop is taking place 6pm Eastern standard time.