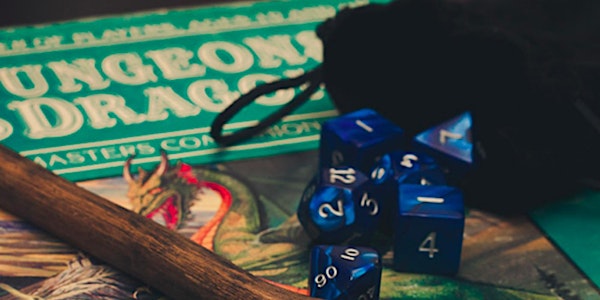 Virtual D&D
Play Dungeons and Dragons online!
About this event
Join us for weekly D&D campaigns - virtually!
All participants will need free accounts on dndbeyond.com, roll20.net, and Discord. A computer with speakers and microphone capabilities is a plus, but not required. Those without a microphone can participate through text.
If you are new to the game, please set up your accounts on dndbeyond.com, roll20.net, and Discord before your first session!
All game sessions will be Fridays at 3 PM. Participants will have access to all of the Library's digital content on D&D Beyond, including all handbooks and guides.
Participants will receive an email before the campaign begins with a link to be invited to our specific campaign.
In order to make sure all players get the full experience and prevent disruptions for others, we ask attendees to log in as close to the start of the game as possible. Once the program has begun, DMs may not be able to catch up late joiners on gameplay they have missed.
Limit to 10 participants per session. For tweens in grades 5-8 only.
Have a friend who wants to join? Link them here!