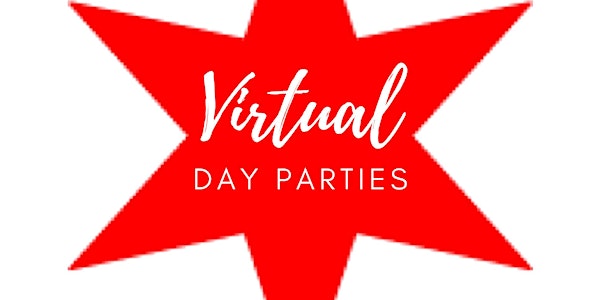 Virtual Day Parties (EVENT ENDED)
RSVP here for our Virtual Day Parties' special Event...The Virtual Halloween Joint!!!
About this event
Join us for another "Virtual Day Party" (Saturdays 5pm CST|6pm EST|3pm PST) via Zoom (download the FREE app) during the nation's Stay.At.Home order as we celebrate life with 2 of the Nation's Hottest DJs!
We have now expanded our capacity to now hold 1000 quarantined folks across the U.S. at the same time!
EVERY SATURDAY WE ARE ALSO GIVING AWAY HOTEL ACCOMMODATIONS TO A VACATION EXPERIENCE (You will have 24 months to book your experience)! TO QUALIFY YOU MUST REGISTER AND BE ONLINE WHEN THE WINNER IS SELECTED. 
So bring your favorite dancing shoes, pour your favorite drink and even bring your favorite appetizer as you WATCH, LISTEN & ENGAGE while your favorite DJs play your favorite music for 4 straight hours via LIVE VIDEO STREAM!
This is a Virtual Day Party so you can also mingle in our CHAT ROOM with the masses or DM folks individually... But be sure to respect everyone and enjoy yourself!
WE ARE ASKING THAT EVERYONE EITHER ACTIVATE YOUR VIDEO FEED OR POST A CURRENT PROFILE PIC OF YOURSELF DURING THIS EVENT!
So sit back, Chat, Eat, Dance and Drink freely... because this is the only day party you can work up a sweat AND quench your thirst... without needing that UBER ride home!
CHEERS!
Your Hosts,
#VirtualDayParties