Multiple Dates
Virtual Book Launch: Anti-Racist Teaching Practices and Learning Strategies
Sales Have Ended
Registrations are closed
Thank you for registering for the Anti-Racist Teaching Practices and Learning Strategies. Please click the link below to join the webinar: https://us02web.zoom.us/j/85438297120 We look forward to learning and engaging with you. Gcobani and Warren
Sales Have Ended
Registrations are closed
Thank you for registering for the Anti-Racist Teaching Practices and Learning Strategies. Please click the link below to join the webinar: https://us02web.zoom.us/j/85438297120 We look forward to learning and engaging with you. Gcobani and Warren
Join us on May 20 for a discussion and the launch of Anti-Racist Teaching Practices and Learning Strategies Workbook
About this event
This virtual event will be hosted live. Each ticket holder will receive a link to the event as well as a link to purchase the workbook.
Please note:
There are two sessions available to cater for international timezones.
Session One: 2 pm-4 pm South African Standard Time (SAST) or 7 am-9 am CST
Session Two: 2 am-3:30 am SAST or 7 pm-8:30 pm CST
About the Workbook
Anti-Racist Teaching Strategies and Learning Practices utilizes personal narratives and practical activities to explore anti-racist, anti-oppressive and decolonized teaching and learning practices.
The text subverts dominant forms of education and offers re-imagined ways to engage with knowledge, lesson preparation, classroom management, teaching strategies and assessment.
The authors will discuss their workbook as well as their learnings and unlearnings developed through the writing process. There will be a Q&A session following the discussion.
A Word from the Authors:
I, Gcobani Qambela PhD, am an award winning educator and Senior Lecturer in the Department of Anthropology and Development Studies at the University of Johannesburg. I am also a research fellow at The Oxford Research Centre in the HUMANITIES (TORCH) at Oxford University. I've worked extensively in both the South African and North American higher education sector in the past decade particularly in research and teaching. I've further been involved in various initiatives in South Africa targeted at high schoolers attending rural and peri-urban schools. More recently, I've formed part of teams in SA and the US working on creating transformed, decolonised and inclusive school settings.
My activist and teaching practices are largely informed by my own background of growing up in a rural area, attending under-resourced schools, and encountering various forms of racialised economic and structural violence in education. As such, I aim to contribute to a more humane education experience for educators and students.
I, Warren Leichtle-Chalklen PhD, passionately work for equity and social justice through education, advocacy, and cross cultural dialogue. I am a former English and isiZulu teacher, education policy analyst serving in South Africa's National Planning Commission and scholar in the field of racial equity.
My personal experience growing up in a mixed race family in racially segregated South Africa shapes how I see and experience the world. In my current role, I train doctors and nurses in anti-racist practices across the United States.
Jurrita Williams Louie (Moderator): Jurrita lives to maximize awareness and dignity for those who live on the margins. With two decades in education, faith-based leadership and transformational trainings, she assists organizations in widening their gaze in who they see and how they serve within and beyond their walls. Jurrita leads people in organizations in critically thinking through power, identity, history and narrative. She empowers teams to live into brave spaces, while building a culture of equity through a lens of truth and care.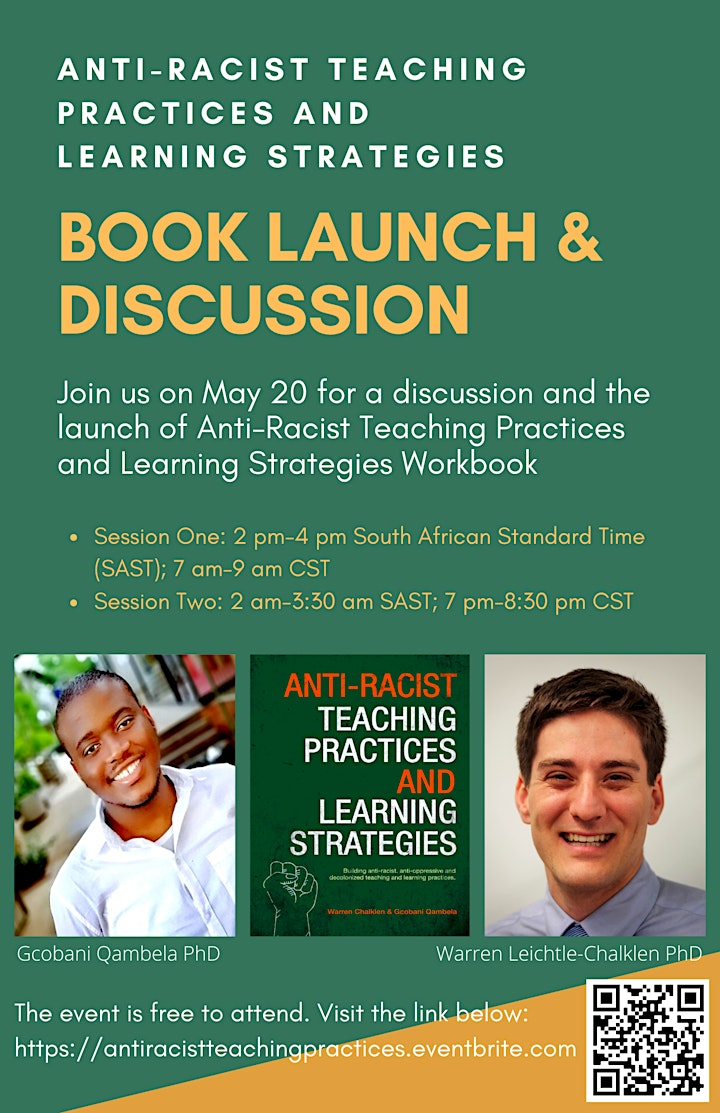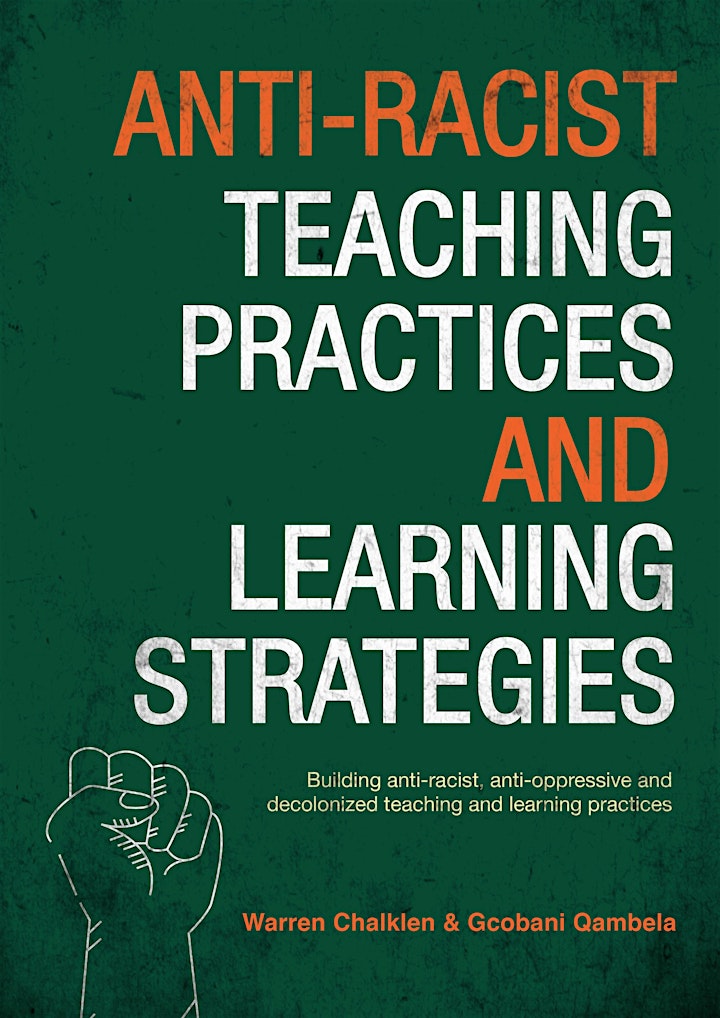 Organizer of Virtual Book Launch: Anti-Racist Teaching Practices and Learning Strategies