The once a year, invite-only summit for Capital Factory Founders, Mentors and Investors!
About this Event
We are LIVE! Join us in Hopin.
Today's Schedule:
9:30am Opening Remarks
9:35am Lightning Talk with Jason Ballard
9:55am Lightning Talk with Dr. Bernard Harris
10:20am Blended Sense Story
10:25am Venture Fights
11:05am Lunch with Tim Draper & Jim Breyer: Future of TX Venture
12:00pm Networking - Expo Booths
12:30pm Special Office Hour with Joshua Bear
12:40pm Keynote with Dr. David Hanson of Hanson Robotics
1:00pm State of Capital Factory Address, Closing Remarks
CONNECT
INSPIRE
CELEBRATE
Join us to celebrate the big wins of 2020 (okay let's just celebrate surviving!)
Who
This is an exclusive invite-only event for Capital Factory...
Accelerator Founders
Portfolio Founders
Mentors
Limited Partners
Venture Capital Partners
Innovation Council Members
What
"Out of this World" keynotes and lightning talks with Silicon Valley heavyweights
Venture Fights!
Meet other Founders and Mentors
"The State of Capital Factory" from Joshua Baer
Founder & Mentor of the Year Awards
When
Thursday, December 3
9:45am - 2:00pm Central Time
Where
Connect from anywhere (virtually)
Featured Speakers and more to come....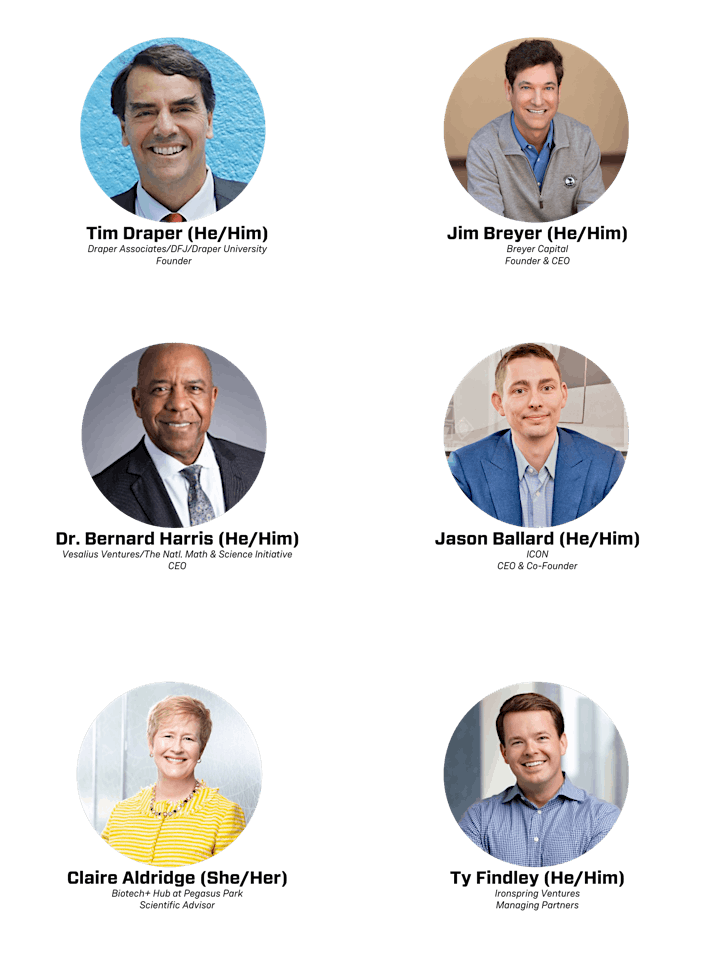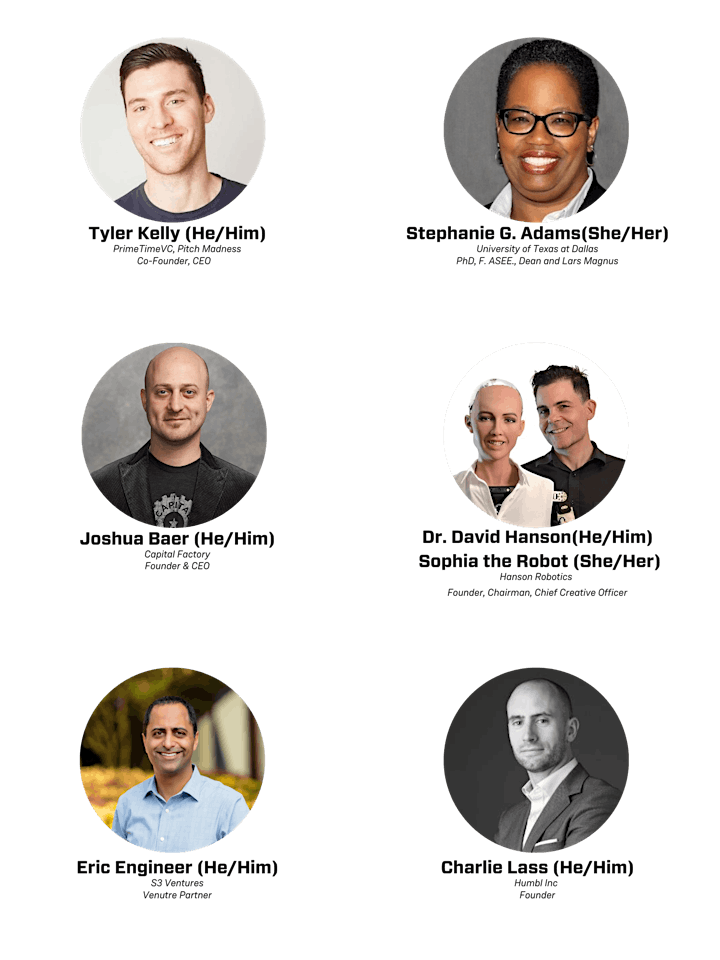 Last year's Venture Summit sold out two times over and had 170+ attendees. Speaker programming last year included a fireside chat Ted Wang with Cowboy Ventures and Kerry Rupp at True Wealth Ventures, a Founder's Story with Jonathan Coon, founder of 1-800-Contacts, and a keynote with Founder & Chairman, Cotter Cunningham, of RetailMeNot.
Special thanks to our sponsors....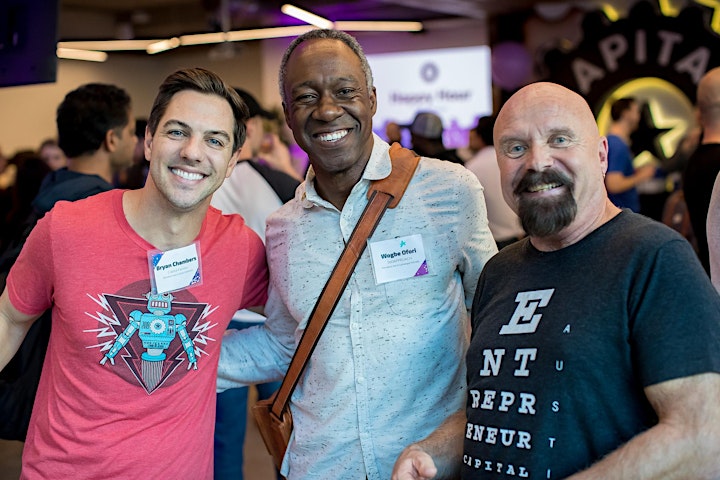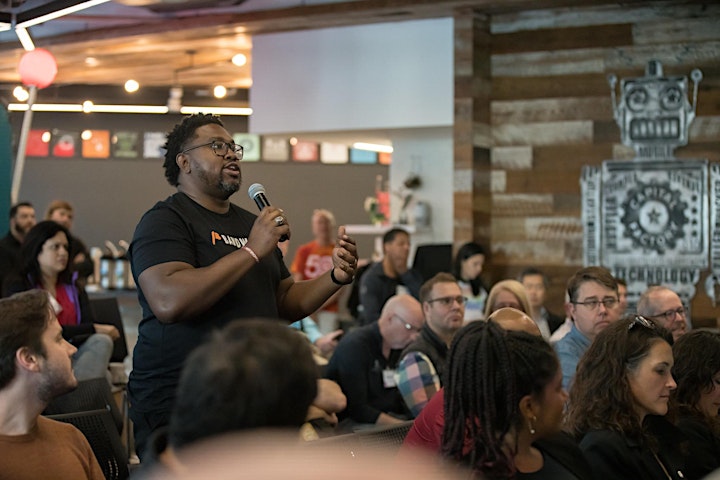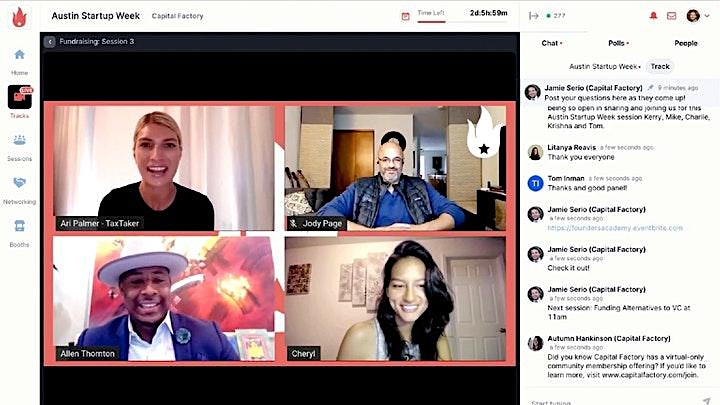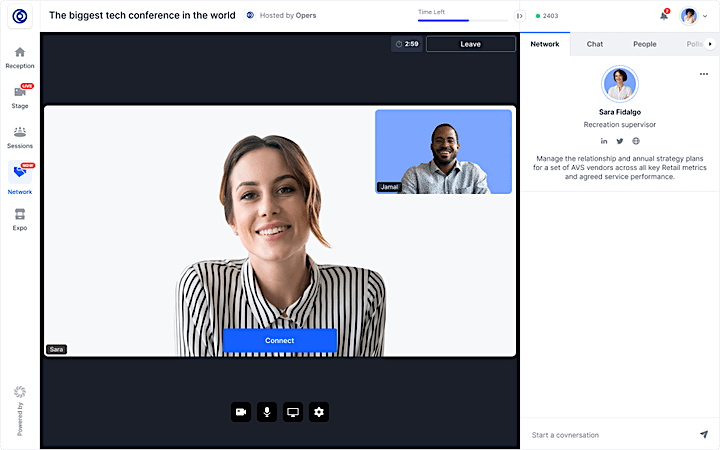 If you have any questions, please email accelerator@capitalfactory.com